J. Lo & A. Rod May Have Met In A Very Normal Way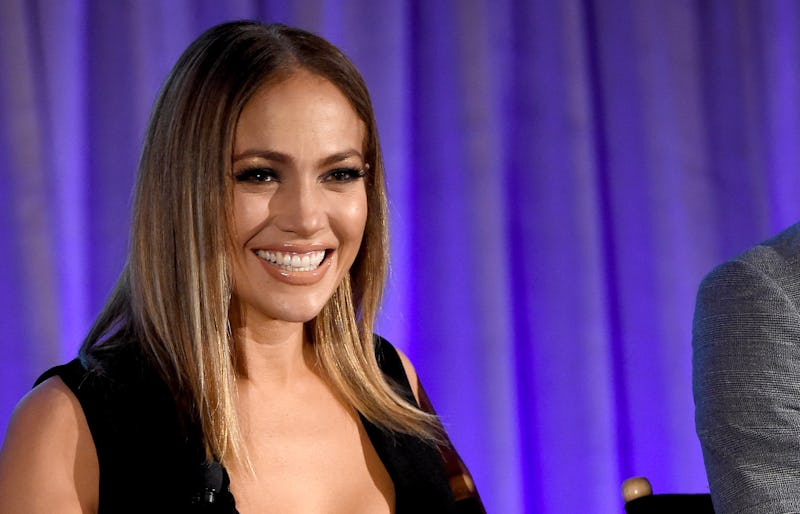 Kevin Winter/Getty Images Entertainment/Getty Images
As a Latina, I sometimes think that every über-famous Latino person in Hollywood somehow knows each other, but yeah, that's not always the case. I was excited when I heard the news that Jennifer Lopez and Alex Rodriguez might be dating, but also definitely wondered why it hadn't happened yet. To me, they sounded like a great match for so many reasons. So, how did Jennifer Lopez and Alex Rodriguez meet? I'd never heard of the super duo being buddies before rumors of them dating spread, but sources say J. Lo and Rodriguez met through mutual friends. They're just like us!
UPDATE: During an April appearance on The Ellen DeGeneres Show, Lopez shared that she and Rodriguez started dating after she ran into him while having lunch. She also said that the two already knew each other.
EARLIER: A few days after People reported that they might be a couple, a Page Six source claimed that Lopez and Rodriguez began dating "after running into each other at an event in L.A.," but that they knew each other socially for a while.
The report continued, "Alex and Jennifer ran into each other in L.A. around four or five weeks ago, rekindled their friendship, then things escalated over the last few weeks."
But how exactly did they happen to "run into each other"? Well, another source said that their mutual friends are to thank for that. A source claimed to Entertainment Tonight that they were introduced by "mutual friends who put this idea together." The timelines given by both sources do line up for when they met again. The ET source claimed,
Alex and Jennifer ran into each other about a month or so ago in L.A. They're both single, have these huge careers and their families are their No. 1 priorities. They have a lot in common and friends thought they could be really good together.
Given that they're two extremely famous people in sports and entertainment, I can totally believe that they would have tons of friends in common. If they met through friends, it also kind of dispels the idea that all celebrities know each other and it makes their coupling seem much more natural and authentic.
Since J. Lo and A-Rod met, they've spent plenty of time together, so it looks like their matchmaking friends got it right. A few days after the news spread, the couple was spotted heading to Bahamas for a romantic getaway, and while the photos were extremely grainy, there was no denying that the two were quite cozy.
During a March 31 appearance on The View, Rodriguez finally opened up about J. Lo and had only amazing things to say. He told the hosts, "We're having a great time. ... She's an amazing, amazing girl. One of the smartest human beings I've ever met and also an incredible mother."
We will see where things go from here, but bravo to their mutual friends for seeing the potential in this mega celebrity couple that is blossoming before our eyes. We thank you.