Kim K & Jonathan Cheban Go Way Back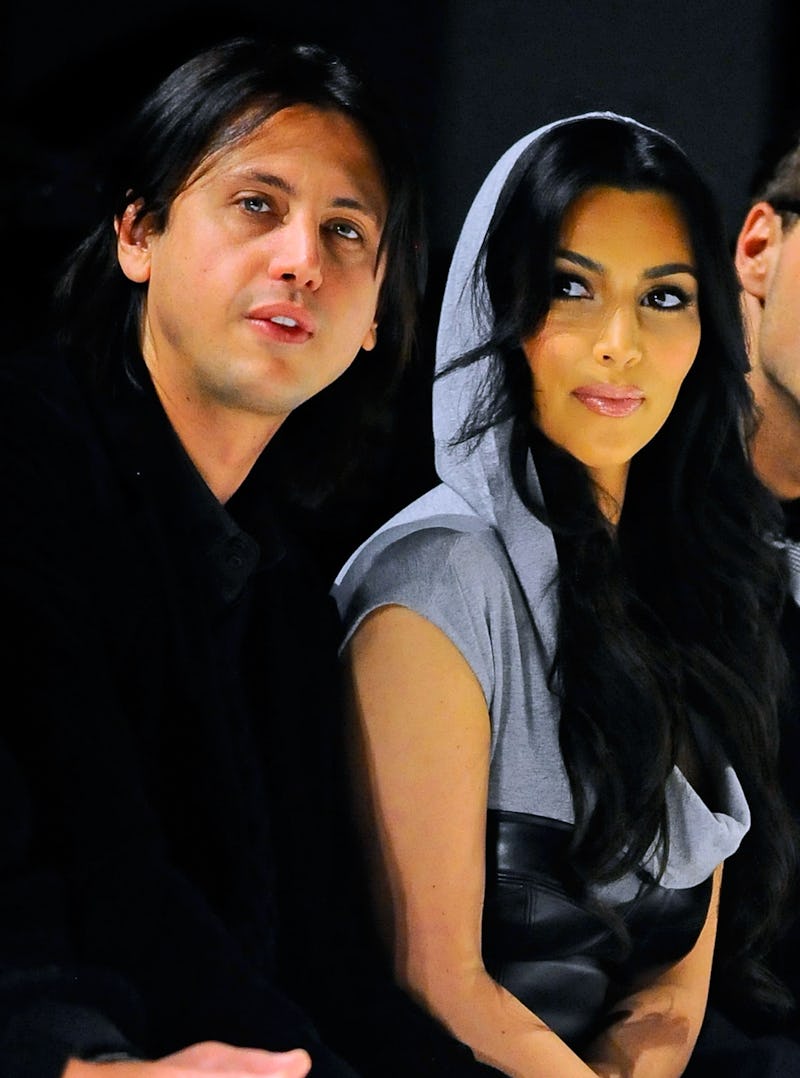 Jeff Gentner/Getty Images Entertainment/Getty Images
Jonathan Cheban is an interesting specimen of celebrity. Many reality television viewers might just think of him as a Kim Kardashian hanger-on, but Cheban actually owns many businesses and has been in the media world since long before he was tied to the Kardashian family. While he is successful in his own right, he became more of a household name because of his appearances on Keeping Up With The Kardashians. Since then, he's become known as Kardashian's BFF and is a pretty steady staple on the show and on her social media. So, how did Kardashian and Cheban meet?
In looking back at Cheban's history in the spotlight, he has almost always been friends with famous people. He once told The Observer in an interview,
"It's really weird, because I do have a lot of friends who are famous, but I always knew them way before ... I've been friends with Paris and Nicky (Hilton) since they were kids."
This got me thinking. Kardashian was friends with Paris Hilton way before KUWTK premiered, so it's not a stretch to think that Cheban may have met Kardashian through that friend circle at some point. According to the Daily Mail, Cheban "is believed to have known Scott Disick" since childhood. If true, it pretty much seems like these Kardashian and Disick were destined to be best friends.
According to website New You, Cheban's first meeting with Kardashian occurred when they were seated next to each other at a birthday party, which is a very common way friendships are formed whether you're famous or not. Considering the mutual friends they had in the past, meeting at an event like a party adds up.
While the exact, full details of when Cheban and Kardashian met aren't precisely known, it's a good bet that they were brought together by mutual friends in the entertainment world and the rest is history. These BFFs have been through a lot together, climbing the ranks of celebrity, and they're not finished yet.