Here's How You Have Sex In The Olympic Village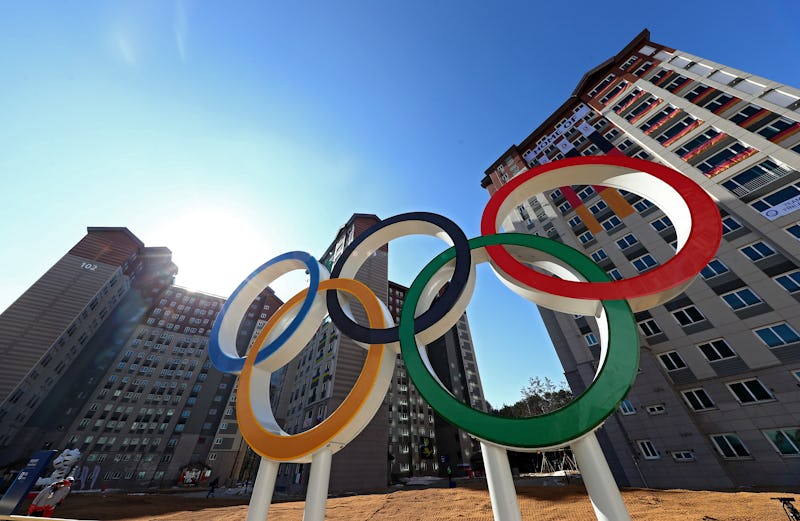 Alexander Hassenstein/Getty Images Sport/Getty Images
After the opening ceremony on Friday, 2,925 of the greatest athletes in the world, from 92 countries, descended upon PyeongChang, South Korea for the Olympic Games. What this means is that with all those athletes calling the Olympic Village home for the next couple weeks, there's bound to be a lot of hookups between Olympians.
Because of this, PyeongChang is handing out the most free condoms in the history of the Winter Olympics: 110,000 condoms to be exact, which, if we break it down, is 37 condoms per athlete. I guess this year's host city expects there to be some major sexual action in the village and they want everyone to do it safely. But 37 condoms per athlete? That's, well, wow.
But while the athletes will be more than prepared when it comes to having safe sex — and lots of it — this year in South Korea, there's still a question that remains: How does one have sex in the Olympic Village? It's not as though these athletes have rooms of their own. Between roommates and small beds, trying to get it on at the Olympic Village is like trying to get it on in the college dorms — it can be tricky AF.
But 110,000 condoms wouldn't have been handed out if there wasn't some major hanky-panky going on in there. So here's how you have sex at the Olympic Village — you know, just in case you find yourself there at some point, because you made the cut.