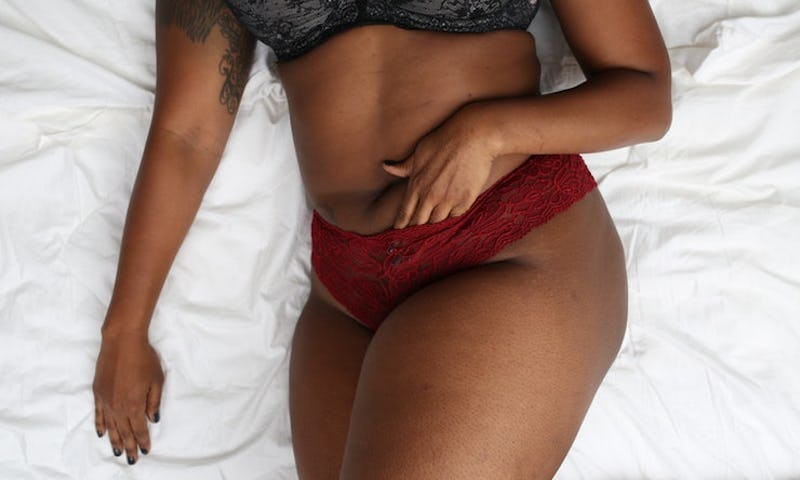 Ashley Batz/Bustle
Lots of women have trouble orgasming — and a lot of women can orgasm just fine but take a damn long time to do it. Now, taking a while is nothing to be embarrassed about — you should take all the time you need and know that there's nothing wrong with you if it takes a while to get off — and it's partly down to the way that we're built. According to Amy Levine, sex coach and founder of Ignite Your Pleasure, it can take women around 20 minutes to reach peak arousal. "For men, on average, it's rather fast — touch, a thought, something visual can do the trick," she tells Bustle. Of course it is.
But if you want to finish faster, whether it's to sync up with a partner or because you've got things to do and people to see, there are plenty of ways to do it. Part of it depends on whether you're wanting to come faster during sex or if you're just trying to up your masturbation game. No matter what you're looking for, there are options — techniques, products, and general ways to explore. It's important that you play around with different tips and find what works for you. Then, the next time you want to have an orgasm really quickly, but you're worried it's going to make you late for work (just me?!) you'll be in a great position to fire one out in a hurry.
Here are the different techniques you can use, because there are so many ways to approach it.