Here's Who You Should Be Best Friends With Based On Your Sign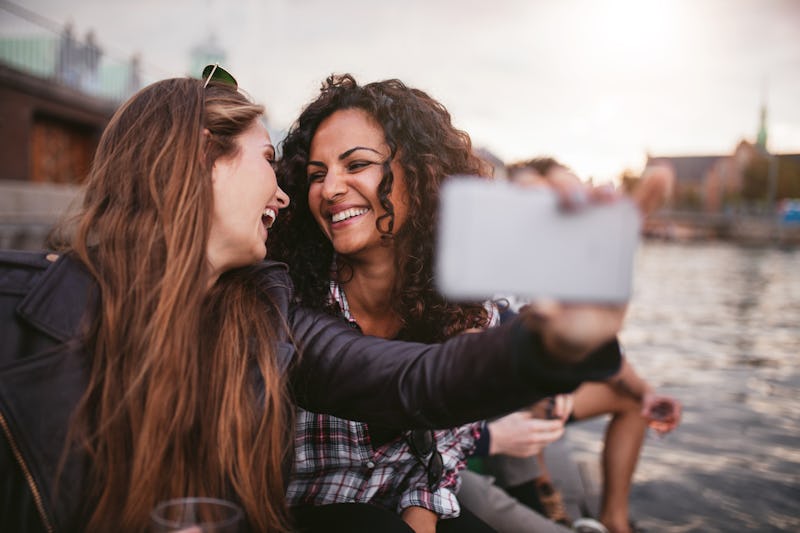 Fotolia
There's a lot out there about who you should date based on your sign, but finding friends you're compatible with is just as important. And for the same reasons that certain signs tend to work out as couples, astrology can also dictate who to be friends with based on your sign. Our friends often last longer than our relationships (even the ones with our astrological matches), and most of us have more friends than partners, so it's worth it to learn which signs we should be befriending.
As an astrologer and psychic, the star of TLC's Psychic Matchmaker, and the author of Get Your Head Out of Your App: A Psychic's Guide to Attracting and Keeping True Love, Deborah Graham sets up couples in part based on their signs. She tells Bustle that like every person, every sign has an energy that connects to other energies on a psychic level. The energetic qualities you'll look for in a friend, though, are a little different from what you'd look for in a partner. What might lead to passion in a romantic partnership, for example, could lead to conflict in a friendship.
So, forget what you know about romantic astrological compatibility. According to Graham, when it comes to choosing friends, the following matches are made in heaven (or, more accurately, in the stars).