Being A Vegan Can Boost Your Dating Game In A Major Way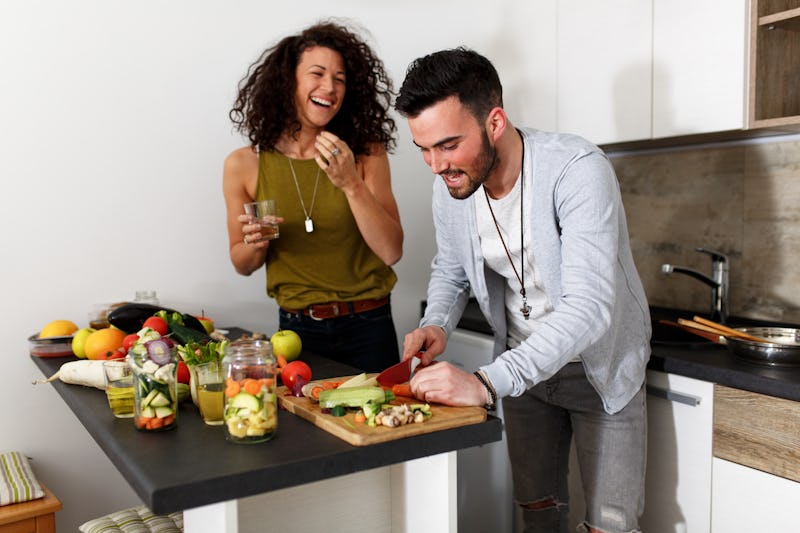 SolisImages/Fotolia
Food and romance are inseparable. We use sensual phrases to describe superior culinary creations, and gastronomic metaphors to talk about sexual pleasure. According to a recent survey of 3,733,185 dating profiles and 364,609,566 first messages by Zoosk, the links between dating and food are complex, weird, and wildly specific — and what snacks you put on your profile can make or break a match.
Choosing the right restaurant for a first date can be stressful AF. It might seem obvious to avoid a messy or overly complicated meal, but what if you're just dying for that plate of volcanically spicy hot wings or a heaping pile of linguini with clams? (Hint: just do it, and suffer the consequences whatever they may be.)
Navigating the inevitable dietary restrictions can be equally awkward: if you're a vegan dating a meat eater it can be awful to watch what carnage your date is diving into, and if you're gluten-free and your hot date wants to split an egg roll appetizer or basket of garlic bread, you're definitely SOL.
On the plus side, if you're down with being open about your culinary likes and dislikes, and what you do and don't find palatable, it only bodes well for your future communication habits as a dater. So single folks take note: the following are seven links between dating and food that you'll want to remember the next time you update your profile or go out with a new prospect: