Here's What Your Zodiac Sign Can Expect On Galentine's Day This Year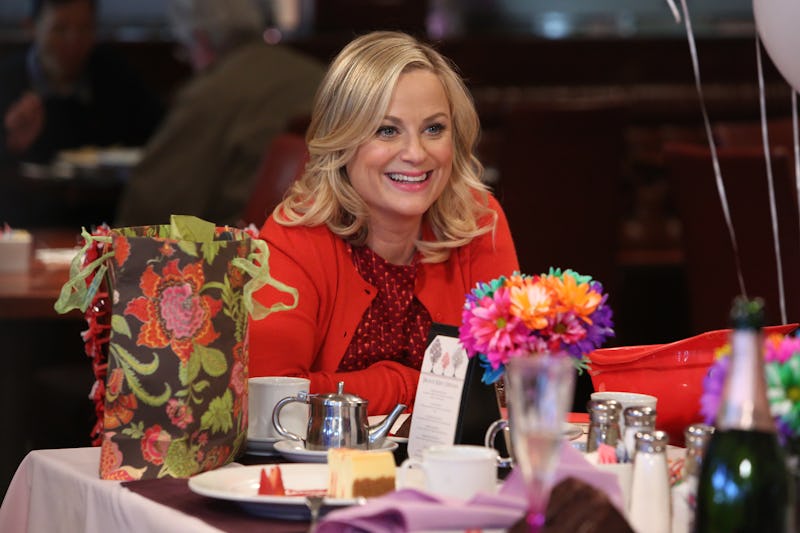 NBC/NBCUniversal/Getty Images
Galentine's Day, which is officially a thing, all thanks to Parks and Recreation, is meant to highlight non-romantic relationships, and everything that's great about connecting with friends. But your Galentine's Day 2020 may or may not go as planned, and it could have to do with what's going on in your zodiac sign.
To get a better idea as to what might be in store for this particular Feb. 13, astrologers can take a peek at the location of certain planets within each sign. "[When] forecasting Galentine's day, we look at the chart on Feb. 13 as well as your natal moon, Venus, and Uranus in your chart," Sally Boyd, an astrologer and owner of Activated Astrology, tells Bustle.
"The moon (emotions) will be in Libra, giving us balance about the areas we feel the most vulnerable," Boyd says. "Venus (love, beauty, and money) will be in Aries, and Uranus (friends, change, and rebellion) is in Taurus." How that all plays out on Galentine's Day will be different for everyone.
Read on to see what it might mean for your sign, and what you can expect to happen on Galentine's Day 2020, as well as your best bet for plans, according to astrologers.