The 'Girlboss' Company, Nasty Gal, Is Still Doing Business In 2017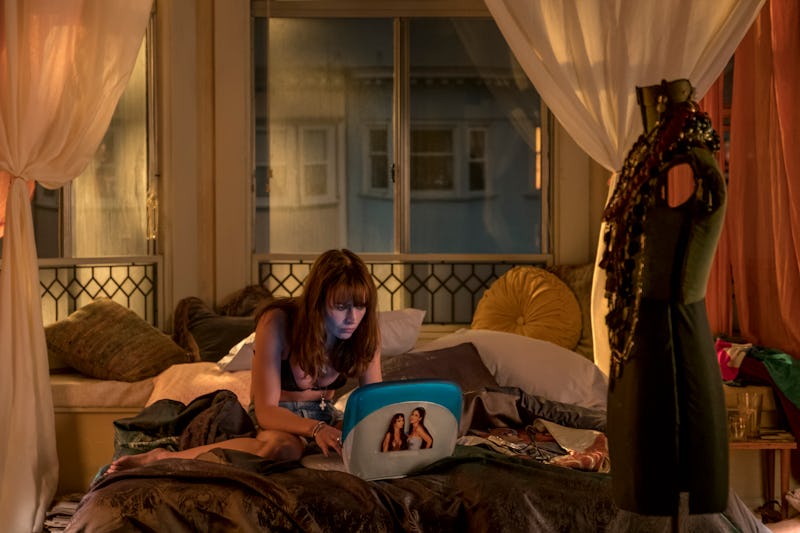 Karen Ballard / Netflix
Girlboss on Netflix is the story of how Sophia Amoruso became a self-made success with a lot of determination and an eBay store start. But, what happened to Nasty Gal after its launch? Amoruso's fashion empire still exists, but it's not exactly the same as depicted in the series.
You can still visit the Nasty Gal website and shop. It's not exactly the high end vintage-y, thrift store finds that Amoruso started with, but a similar spirit. Nast Gal sells clothing under their own label and a few others. If you're like me and get stressed out thrifting because you prefer to have color and size options — this change isn't necessarily a bad thing.
That said, Nasty Gal filed for bankruptcy in February of this year, according to The LA Times. The intellectual property has been acquired by Boohoo, a British retailer. They've maintained the brand, but Amoruso is no longer the CEO. The two brick and mortar stores have closed, but the website still has a section for stores — perhaps new locations will open at some point.
This acquisition and transition is recent, so who knows what will happen in the future. In name, yes, Nasty Gal is still around and the company is still "for gals who've got the confidence to just be themselves," according to the official website.
Girlboss is also, of course, just focused on the origin story of Nasty Gal for now. Perhaps if it gets renewed it will follow the brand's events leading up to 2017 and beyond. Or, it might follow Amoruso more than the store itself. Her career is still going strong.
If you were unfamiliar with the brand before Girlboss, it is cool that new fans can still check the merchandise out themselves — even if it looks a little different now.