George Michael Has Won A Few Grammys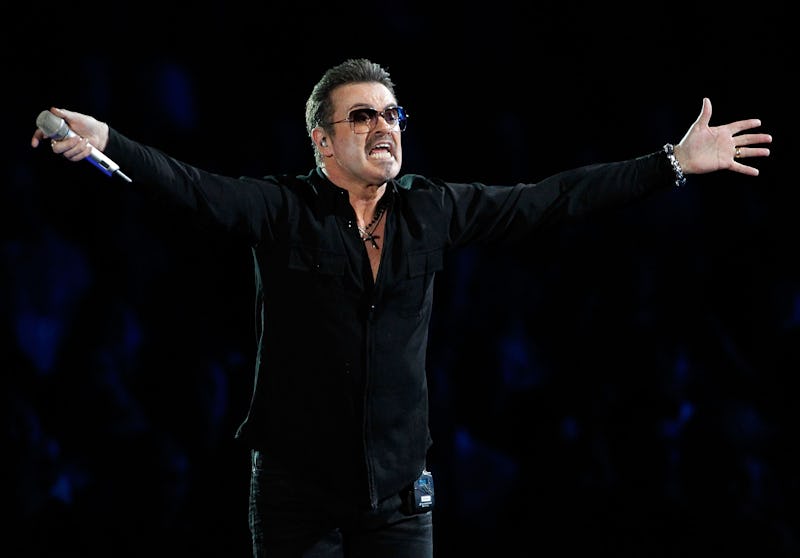 Paul Kane/Getty Images Entertainment/Getty Images
The world lost another pop sensation in December 2016 when the timeless George Michael died of heart failure. The '80s and '90s will be honored alongside Prince during tributes at the 2017 Grammy Awards on Sunday night. The losses of both artists were devastating and fans could all use a little catharsis. But speaking of Grammys, it makes me wonder — how many Grammys did George Michael have?
The artist ruled the music business for a very long as he and Andrew Ridgely started the pop duo Wham! back in 1981. After the success of Wham!, George Michael went solo in 1987. With his suggestive lyrics and trademark croon, the British singer definitely made his mark on the music industry in the '80s and '90s. George Michael was nominated for eight Grammy Awards, including Pop Male Vocalist (twice), Album of the Year, to Best Remixed Recording, and more. Of his many nominations, he clinched two wins. The first was a win of Best Rhythm & Blues Vocal Performance - Duo or Group in 1987 for his collaboration with Aretha Franklin, "I Knew You Were Waiting (For Me"), a song which also happened to reach number one on both the UK Singles Chart and Billboard Hot 100. The second Grammy win was in 1989 — a Best Album win for his debut album, Faith.
Surprisingly, George Michael didn't seem to garner half as many Grammys as the other artist to be celebrated, Prince (who has a whopping 38 nominations and seven wins). But hey, it's not about the awards, it's about how the music makes the listeners feel — and George Michael's music has a tendency to make fans feel the best way.
Fans can only assume the Grammys are going to break our collective hearts with the sort of commemoration that has everyone in the audience and at home wiping their eyes — "No, I'm not crying there's just dust in my eye, OK, yeah I'm crying." George Michael stole our hearts with his Grammy-worthy music, and now it's only fitting for the Grammys to return those hearts, and then stick a knife right in and twist.