Here's How To Tell If You're Working Too Much, According To Career Experts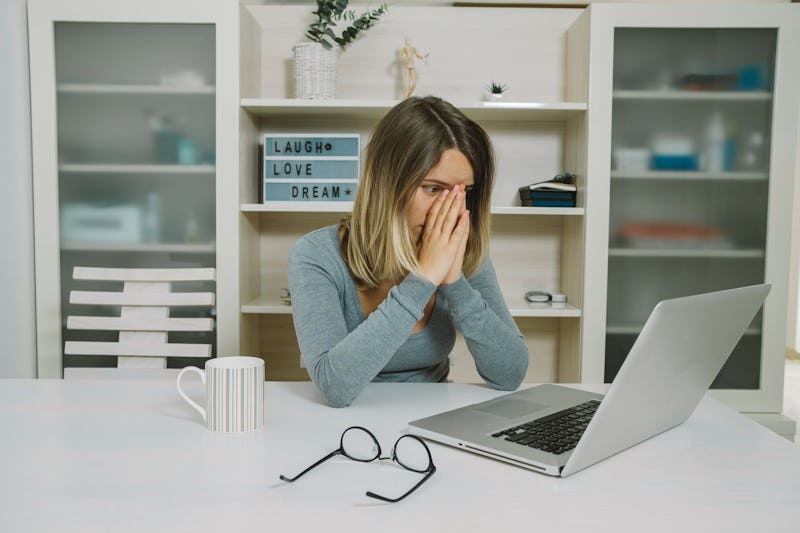 Boyarkina Marina/Fotolia
If you have any control over your schedule, you may have wondered what the ideal number of hours per week to work is. With entrepreneurs like Tim Ferris advocating for four-hour work weeks but others like Elon Musk working up to 100 hours a week, it can be difficult to discern what does and doesn't spell success. The truth is, it's different for every individual. Rather than choose a specific number based on advice others are giving, it's best to figure out what works best for your goals, preferences, and lifestyle.
"If you love what you do and you have enough time to take care of your social, emotional, and physical needs, then you can work a zillion hours with no fear of burnout," career counselor and executive coach Roy Cohen tells Bustle. "It also helps to have a little secret time that no one knows about, where you can disappear and not be worried about discovery. The problem for many of us is that there is never enough time for what we want and need to do to enrich our souls and ensure that we stay healthy both physically and spiritually. If that is the case for you, as it is for me, then look to the people you most admire for insight and as a reference point. Ask them how much time they devote to work and if they are productive and fulfilled. If it works for them, it should work for you, too."
Not sure which work hours best suit you? Here are some questions to ask yourself, according to experts.