How My Dating Life Changed When I Started Paying Attention To Red Flags Sooner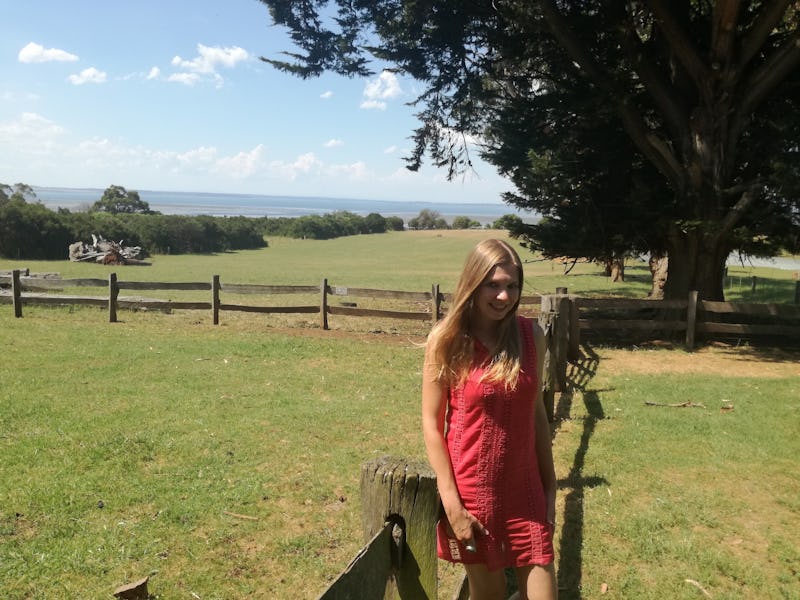 Natalia Lusinski
When you meet somebody and get excited about them, it's easy to get wrapped up in them and ignore any red flags. Perhaps they're a nice person, but you soon learn they have problems with following through on plans. Of course, "actions speak louder than words," so if someone is a talker more than a doer, it can be a red flag if you want to date someone with more integrity, and one who follows through on plans. However, the more dates you go on, the more you trick yourself into thinking, "OK, they rescheduled our first date three times, then our second date four times, but they did have legit reasons for doing so, so they'll change…" Wrong. In essence, you realize you need to pay attention to red flags sooner.
"It can be easy to get so swept up in the idea of someone that you ignore the red flags, especially in the beginning," Antonia Hall, psychologist, relationship expert, and author of the Sexy Little Guide books, tells Bustle. "If the initial connection goes well, you might be more apt to overlook little details on those first few dates. Save yourself the heartache and headaches by paying attention to what your date says and how they behave." She says some examples of this are: Are they rude to service people? Do they flippantly criticize their ex? Or do they seem overly into you too quickly? "If something sounds or feels off, then pay attention to that," Hall says. "Every exchange is energetic, so if your gut tells you something isn't right, trust it."
I couldn't agree more with Hall. After dating one too many people in a row who exhibited red flags that I ignored, I decided to change up my dating game. Before I knew it, my dating life improved when I started paying more attention to red flags much earlier on.