Reese Witherspoon's Defense Against Typecasting Is Very Straightforward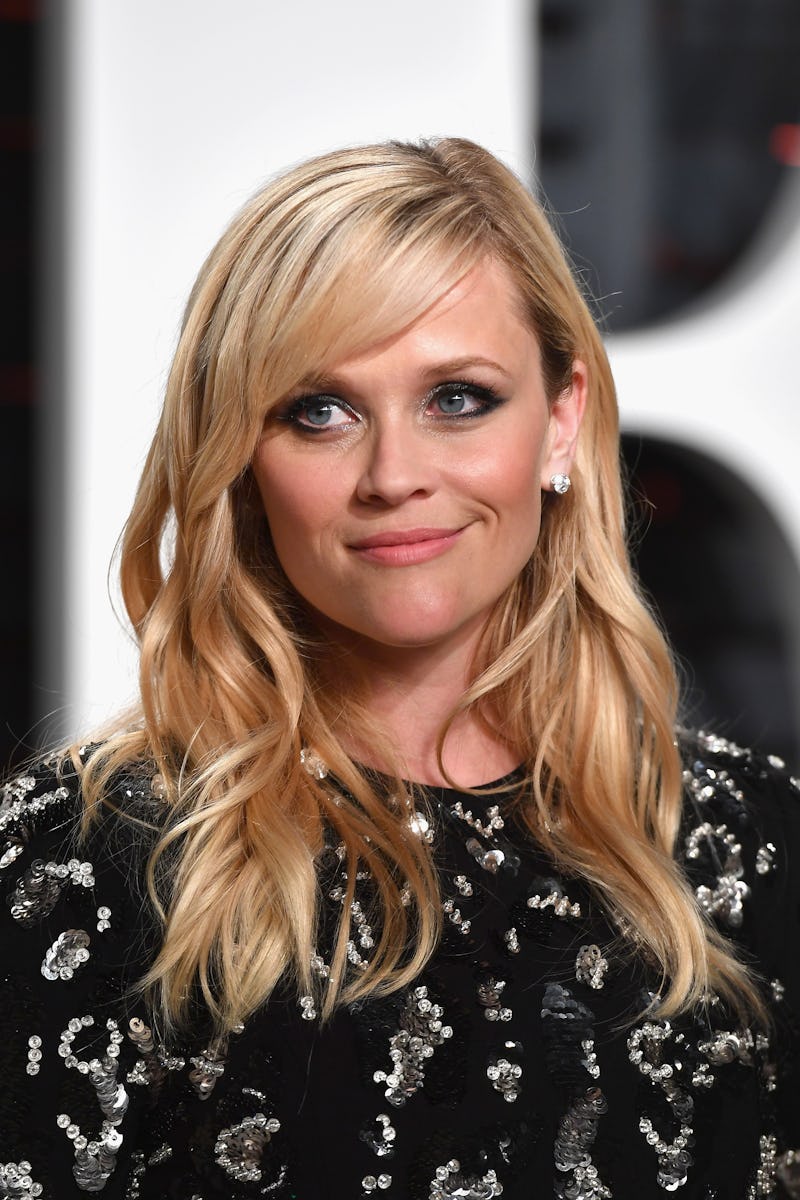 Pascal Le Segretain/Getty Images Entertainment/Getty Images
Reese Witherspoon is so much more than just her Legally Blonde character, Elle Woods, but it wasn't easy to convince Hollywood of that. In a roundtable of dramatic female actors put together by The Hollywood Reporter, Witherspoon talked about how actresses are typecast too often, forced to play the same roles over and over. Or, worse, female actors are confined to the roles Hollywood writes for them, which are frequently the wives and girlfriends of the movie's male stars not the complex women that exist in real life. But she also opened up about how and why she began to push back against this pigeonholing — to amazing and inspirational effect.
Witherspoon encountered this problem five years ago when she was given "maybe the worst script I've ever read in my entire life," which included two female characters that she thought were just not worth it.
"I called my agents and said, 'This is such a terrible script.' They said, 'Well, seven women want it so… you're the only one who's not vying for the part.' And I thought, 'God, if this is what we've come to, I have to get busy.'"
It was that awful script that made the actor realize she couldn't count on anyone else to create the roles she wanted to play. She had to do it herself, and she's been doing that ever since. For the last five years, Witherspoon has been creating better roles for women with her production company, Pacific Standard. She's produced and starred in Cheryl Strayed's Wild. She brought Gillian Flynn's Gone Girl to the theaters, and she got Big Little Lies to the small screen as its producer and star. Why? "Because you can either complain about a problem or you can be part of the solution," she told The Hollywood Reporter.
"We have the opportunity to show the entire spectrum of human emotion that women have," Witherspoon added during the roundtable. "We aren't just the wives and the girlfriends. We are actually living, breathing people who have insecurities."
The actor has taken every opportunity to bring more of those real life women to TV and film. With Big Little Lies, she gave people a chance to see real women who were flawed, imperfect, and complex. And the show didn't just focus on one or two women, but five of them, played by Witherspoon, Nicole Kidman, Shailene Woodley, Laura Dern, and Zoë Kravitz. They were all in charge of their own lives and decisions — even if you didn't always love the ones they made.
In her 2015 Glamour's Women of the Year Awards speech, Witherspoon said control was something women rarely had in Hollywood. It's why she hated hearing female characters say the phrase, "What do we do now?" in movies. It was evidence that these character were relying on someone else, usually men, to make a big decisions for them in a time of crisis. Sadly, these female characters aren't much different than the actors who play them, who are also at the mercy of someone else's decision making.
Witherspoon would like to see that change, and she's making sure it does. In 2014, she told Variety that her mission with Pacific Standard was to increase the number of films that are written by, directed by, and star women. Currently, her production company has 21 projects in development, according to IMDb, including a Tinker Bell movie and Truly Madly Deeply, another book by Big Little Lies author Liane Moriarty.
But she can't do it alone, which is a point she made throughout the round table that also featured Oprah, Jessica Lange, The Handmaid's Tale star Elisabeth Moss, This Is Us star Chrissy Metz, and her Big Little Lies co-star Nicole Kidman. "I think everyone at this table is mission-driven," Witherspoon said to The Hollywood Reporter. "We all have a mission to understand the greater humanity of women and to promote that." Well said.