'Colossal' Isn't Your Typical Monster Movie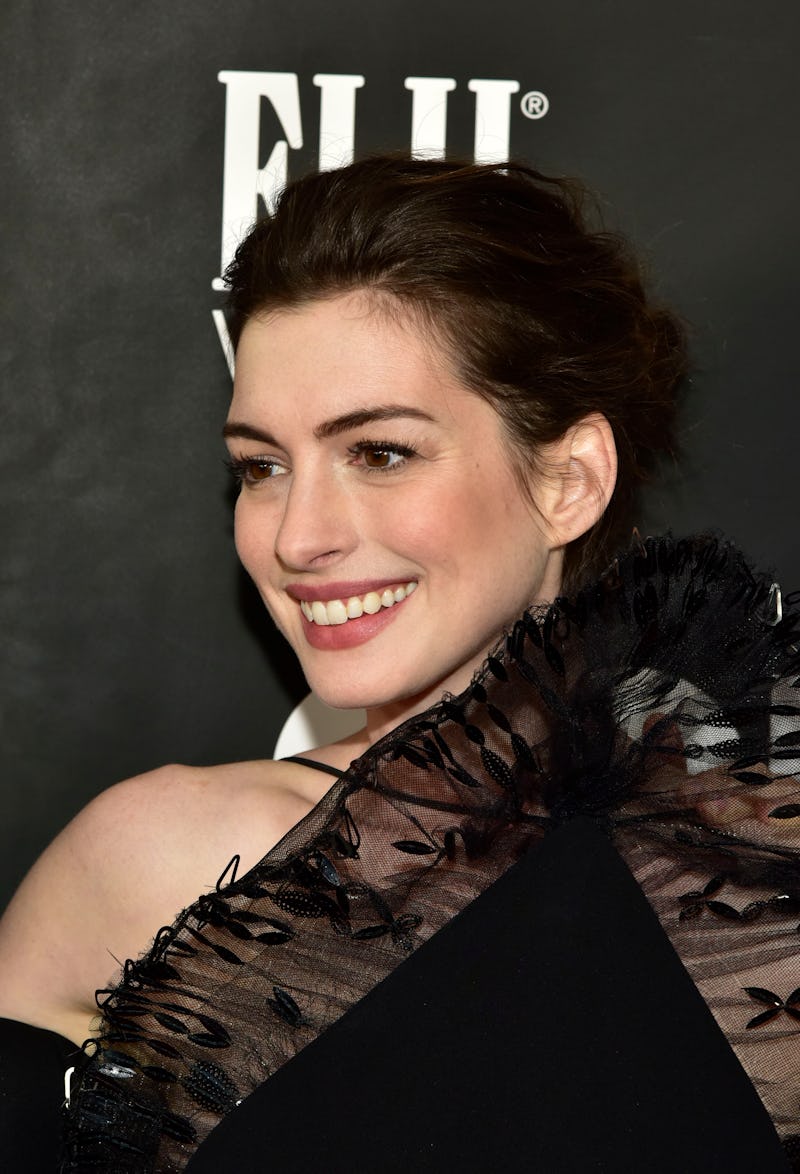 Eugene Gologursky/Getty Images Entertainment/Getty Images
Make no mistake: Giant rampaging monsters are once again "in" in Hollywood. From 2014's Godzilla reboot to last year's 10 Cloverfield Lane and this year's Kong: Skull Island, audiences are once again ready to see people get trampled by something massive and otherworldly. The latest film in the giant monster genre, Colossal, promises to be a different type of film from its predecessors, but how scary is Colossal? Will the movie make you afraid to go outside, or will it do something else?
When I say Colossal is a different type of monster movie, I mean it's a really different type of monster movie. As in, it's not a horror movie. At all. Like, not even a little bit. The movie, believe it or not, is a comedy. It stars Anne Hathaway as a down on her luck alcoholic who discovers that she seems to be controlling a massive kaiju-type monster that is currently destroying Seoul, South Korea. For instance, when she scratches her head, the monster scratches its head; when she dances, the monster dances; and so on and so forth. It obviously isn't the plot of your typical comedy, but it is a comedy nonetheless — though it also blends in elements of an indie drama and kaiju movies as well (but not really horror). So who's behind this weird genre mashup?
Oddly enough, the movie was written and directed by someone who is known more for horror than comedy. Nacho Vigalondo previously wrote and directed shorts included in the horror anthology films V/H/S: Viral, The ABCs of Death, and The Profane Exhibit. He also helmed the sci-fi thrillers Timecrimes and Open Windows, and his only real foray into something resembling a comedy was with his 2011 sci-fi rom-com Extraterrestrial. However, all of Vigalondo's films do at least share some degree of genre-crossing, but nothing on the scale of Colossal — no pun intended.
It turns out that Vigalondo's main goal in making the film was to create a kaiju movie unlike any that had ever been seen before. "When I wrote Colossal, without knowing what cast I would have, I tried to find a way to make a plausible kaiju eiga for me," he told The Village Voice's Bilge Ebiri. "Since I did not have a guaranteed budget, I tried to think of devices ... 'What if we see Godzilla only through a TV?' 'What if we show just the people affected by this thing happening on the other side of the world?' And the movie could work without having the monster in front of the camera. The devil inside me is really happy that there are parts of the movie in which the conversations are about all this other stuff. We have two guys sitting in a bar talking about something completely different than monsters. Even if I understand that some people can get really angry, I cannot stop playing those games."
If you watch Colossal, the film will certainly make you laugh, it will probably make you think, and it might even make you a little sad that the monster isn't featured more heavily. But it definitely won't make you scared.