7 Ways To Stand Up For Your Mental Health In A Difficult Work Environment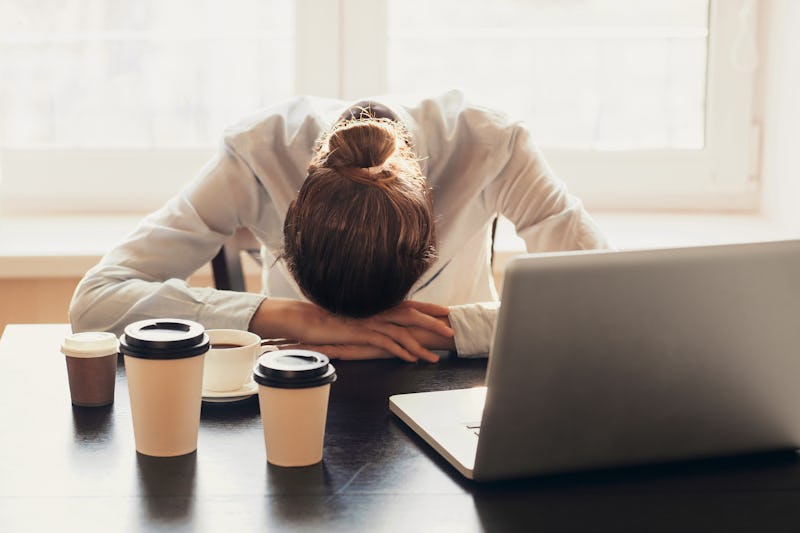 Kite_rin/Shutterstock
Mental health issues affect many people, especially in the workplace. While we may not realize the negative impact our work environment may be having on our co-workers or even ourselves, the World Health Organization reports that depression and anxiety have a serious impact on the global economy, resulting in $1 trillion of lost productivity every year. The most commonly reported causes in the workplace that contribute to these losses are bullying and harassment, especially in cases where those in managerial roles turn a blind eye to the problem. Although one would hope that in 2019 companies would take mental health issues and their causes seriously, that's not always the case.
If you're in a work environment that doesn't take mental health as seriously as they should, or one that doesn't emphasize the importance of work-life balance, things can get even more complicated. Although it may be difficult, learning to advocate for your mental health is crucial to taking care of yourself. Take asking for a mental health day as an example.
"I think the first step is being clear with yourself about why a mental health day is needed," therapist at the Frederick Psychology Center, Julieann Ipsan, LCSW-C, tells Bustle. "Is it exhaustion, family issues, [medication] changes, anxiety, etc.? Once you are clear with why you need the day, it is easier to communicate that to the powers that be."
It's that first step that could help you be an advocate for your own health, and pay attention to what you need. Here are seven ways you can stand up for your mental health in a difficult work environment, according to experts.