How To Bring Out Your Partner's Affectionate Side, Based On Their Zodiac Sign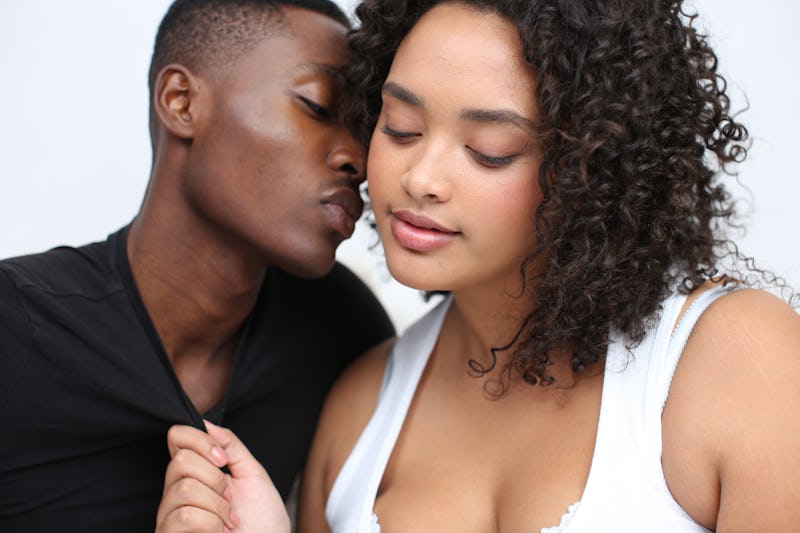 Ashley Batz/Bustle
When you're someone who loves being affectionate with your significant other, being in a relationship with someone who isn't can be quite the challenge. Fortunately, the stars have your back. If you want to learn how to get your partner to be more affectionate in a way that will be most comfortable to them, astrologers say there are certain ways to go about it. All you need to know is their zodiac sign.
"Generally speaking, based on someone's Sun sign you can get an idea of how their planetary ruler colors their affections," astrologer Lisa Barretta, tells Bustle. In case you didn't know, each zodiac sign has a ruling planet. For instance Gemini's is Mercury, the planet of communication. That's why Geminis are known for being great talkers and it's also why Mercury retrogrades are known for messing with your communication.
With that said, it's no surprise that Taurus and Libra rank high up there when it comes to showing affection. "Venus is the ruler of Taurus and also the ruler of Libra," Barretta says. Taurus is all about the sultry "night" side of Venus, meaning they show affection through pleasure, passion, and physical desire. Libra, on the other hand, is ruled by the "day" side of Venus, meaning they show affection through meaningful romantic gestures.
On the other end of the spectrum, Saturn-ruled Capricorns typically find it diffcult to let go and show emotion. "This sign doesn't like to lose control and gushy displays of affection easily embarrasses Capricorn," she says. But that doesn't mean they absolutely can't or won't. In fact, all signs can warm up to the idea of showing more affection. So here's how you can bring out your partner's affectionate side, based on their zodiac sign.