If You're Experiencing Heartache, Experts Say These 8 Things Can Help You Cope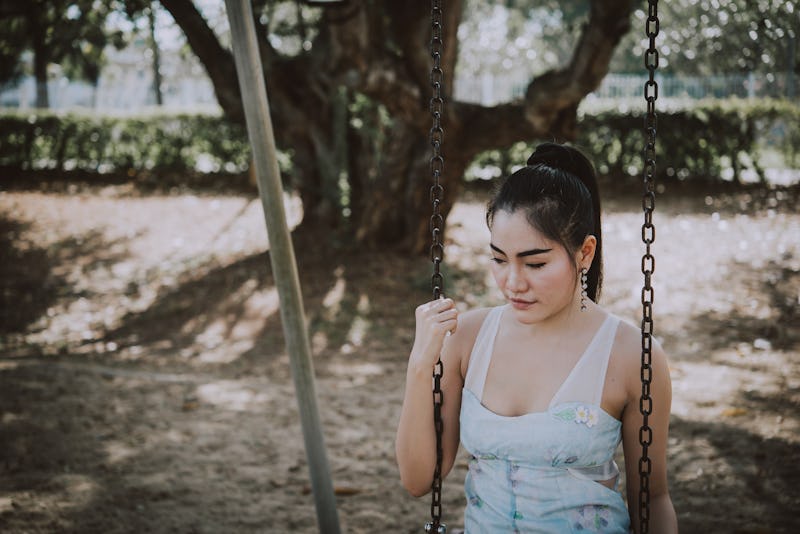 Shutterstock
There is nothing that stings quite so terribly as a broken heart. This has been pretty much agreed upon since the dawn of humankind. And while the feelings that accompany said major let down might make you want to crawl into a dark hole while scream-sobbing in sweatpants you've been wearing for weeks, there are, believe it or not, positive ways to cope with a broken heart.
"Heartbreak isn't only felt in our romantic relationships," licensed marriage and family therapist, licensed professional counselor, and owner of Dea Dean LPC, in Ridgeland, MS, Dea Dean LPC, tells Bustle. "We can feel loss and pain when we lose a close friendship, when we feel rebuffed or rejected by a colleague or someone we respect or look up to."
When we imagine a relationship or friendship resulting in a lasting future and it ends or changes drastically, Dean says, we can feel blindsided, betrayed, and confused. And the intensity and duration of the heartache is hard to predict and dependent upon our personality, coping skills, and existing emotional support systems.
Below, take a look at what the pros have to say about healing from heartbreak and moving through it with kindness and grace, even when it's feeling pretty bad.