7 Tips For Finding A Mentor If You're Looking For Extra Guidance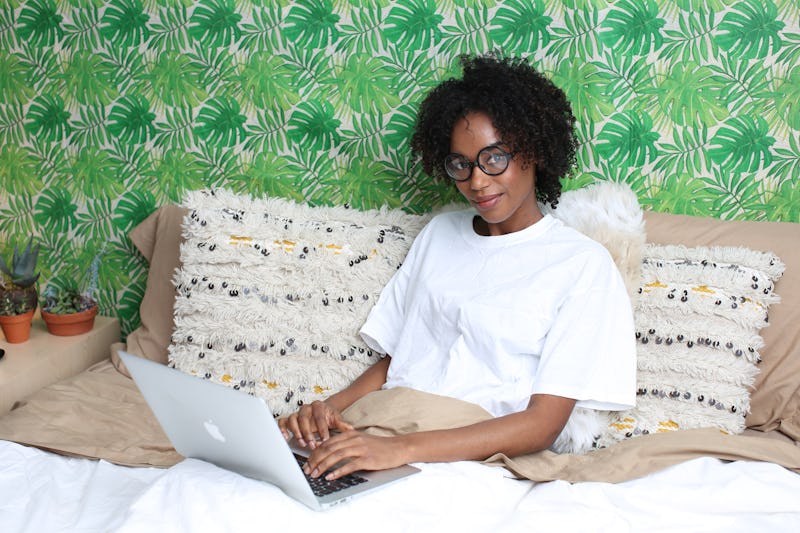 Ashley Batz for Bustle
In the women's career guide Lean In, Facebook COO Sheryl Sandberg jokes that a woman looking for a mentor is sort of like the bird in the children's book Are You My Mother? Every time you meet a successful and inspiring woman, you may be thinking, "Are you my mentor?" But mentors don't just fall into our laps; finding a mentor is a more active process than that. According to Tiffany Pham, founder and CEO of the women's site Mogul and author of the new book Girl Mogul: Dream It. Do it. Change the World, it starts with a process called "professional fan-girling."
Professional fan-girling is essentially forging professional relationships by reaching out to people you admire, telling them how highly you think of them, and offering to help. You'll have the most success with this process if you're always open to opportunities to find mentors. "See everyone around you as a potential mentor," Pham tells Bustle. "See anyone from whom you can learn as a potential mentor. I personally see everyone — from my direct reports, peers, fellow founders, to more — as mentors. I love to learn from everyone. Everyone knows something better than you, so find joy in discovering what that is in every conversation you have with someone."
Here are some steps to take if you want to find a new mentor, according to Pham, and how to succeed with them.