The One Thing To Do To Get Over A Breakup, Based On Your Attachment Style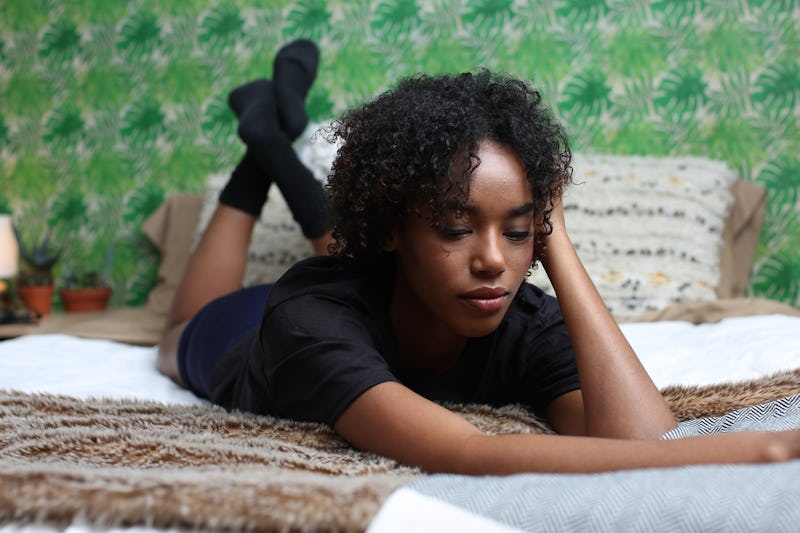 Ashley Batz/Bustle
We all deal with breakups in different ways. Some healthy, some not so much. But if you've ever wondered why some people can't seem to get over it for a long time while others can easily shake it off and move on, there is a psychology behind it. In fact, your attachment style can say a lot about how you react to breakups, as well as what you need in order to heal and move on.
"Styles of attachment are patterns in how we 'attach' to or connect with others," psychologist Linda Baggett, PhD tells Bustle. These attachment styles are formed with your primary caregivers — usually mothers but not always — and can affect how you are in your adult relationships.
There are four major attachment styles to know: secure (happy and feels needs are met in relationships), avoidant (emotionally distant and believes needs won't be met in relationships), ambivalent (anxious and unsure about needs being met in relationships), and disorganized (non-responsive, passive, and sometimes angry). If you are wondering which you are, there are a few questions that can help you learn more.
With that said, it's no surprise that each attachment style responds to heartbreak and the ending of a romantic relationship differently. So here's how each attachment style reacts to breakups and what they need to do in order to cope in the quickest and healthiest way possible, according to experts.