The Best Way To Break Up With Someone Respectfully, According To Experts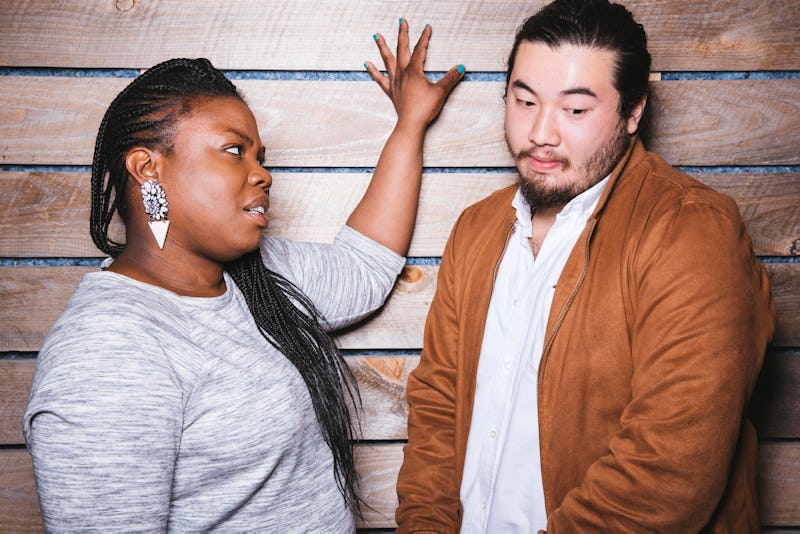 BDG Media, Inc.
There's a reason "Breaking Up Is Hard To Do" is still such a popular song decades later — it's so true. Breaking up with someone isn't easy. Sure, there are debates about whether it's better to be the dumper or the dumpee but, the truth is, either way is pretty difficult. But if you realize your relationship just isn't going forward, it's time to pull the plug — no matter how much you hate the idea of breaking up with someone.
"You should break up with someone if you continue to have the same couples' conflicts and arguments repeatedly and your partner refuses to support satisfying your needs," Beverly Hills-based child, parenting, and relationship psychotherapist Dr. Fran Walfish tells Bustle. "A healthy, working relationship requires two willing participates who want to please each other's wants and needs."
So how do you do it? Well, it actually doesn't have to be as miserable as you might think. "There is an art to breaking up with someone," Audrey Hope, a celebrity relationship expert, tells Bustle. "If you do what needs to be done, you can sail through it." A little bit of planning — and a lot of respectfulness and compassion — means that you can get through the breakup without too much drama. Here's what you need to keep in mind, according to experts.
This article was originally published on