How To Get "Pokemon Duel"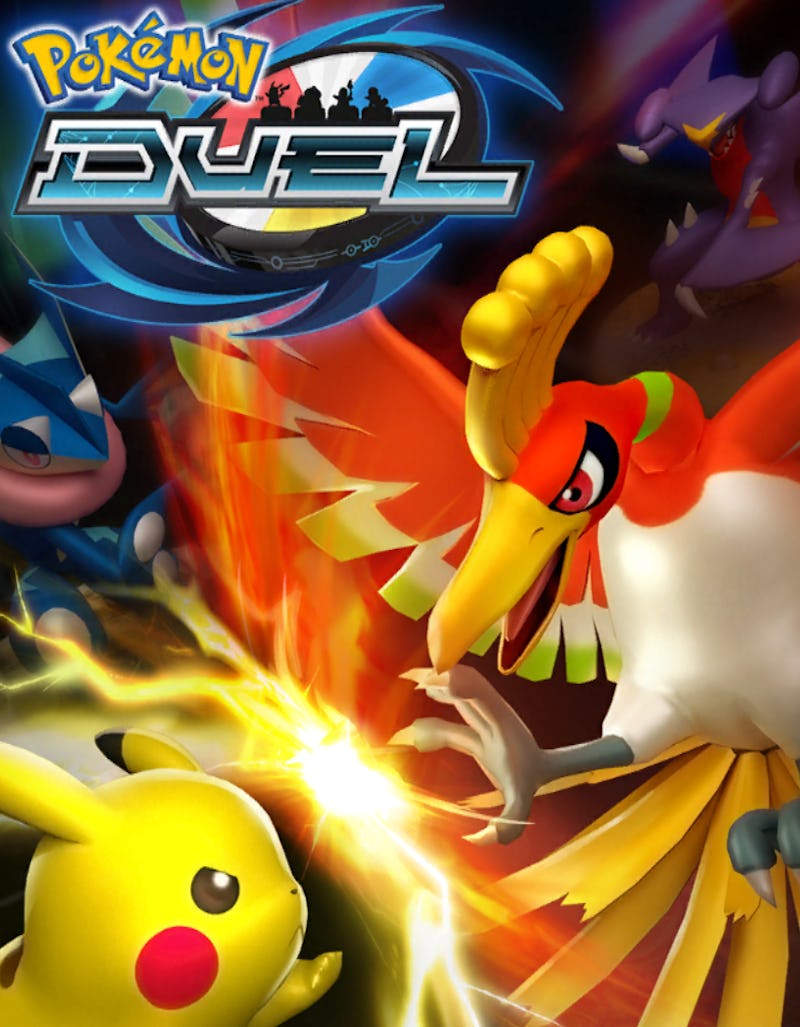 Courtesy of Pokemon Duel
If you miss playing Pokemon games with your friends, rather than solo on an augmented reality screen (you '90s kid, you), then learning how to get "Pokemon Duel" should be at the top of your to-do list. The new app for iOS and Android is here to satisfy all your Pokemon needs, and even better, it's free! Piggybacking on the incredible success of "Pokemon Go," which was developed by Niantic Inc., the new game created in-house by The Pokemon Company offers players something they've never been able to do before on their phone screens: Battle against friends.
Being the very best in "Pokemon Duel" has nothing to do with filling up your Pokedex or incubating eggs. Instead, players become Pokemon masters through beating opponents at a game that might best be described as Pokemon chess. Players select a team of six Pokemon, each with different strengths and movements; together, these Pokemon make up your "duel set." To play, advance the pocket monster figures of your duel set across the game board, blocking your opponent, so that you are first to reach the goal. There is quite a bit of strategy involved and new Pokemon statistics to learn — so, yes, it's a bit more complicated then simply tapping your screen repeatedly at the ol' Poke Gym.
While there is currently no crossover between the two Pokemon apps, "Pokemon Go" fans should definitely give the new game a shot. To learn how to install "Pokemon Duel" on your phone, follow these step-by-step instructions, and challenge your friends to a battle on your lunch break!