"Pokemon Duel" Won't Cost You A Cent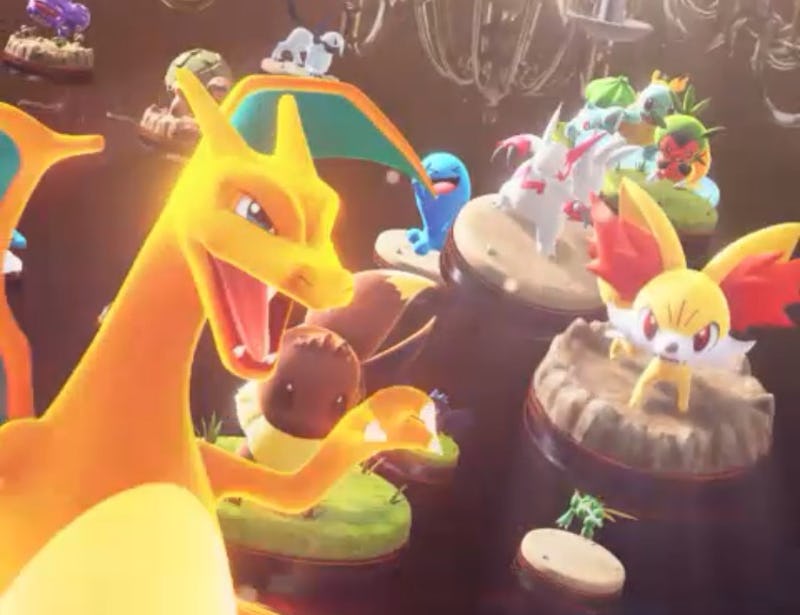 Lucia Peters/Bustle
If "Pokemon Go" hasn't quite quenched your thirst for the '90s staple we loved as kids, there's a new app in town: "Pokemon Duel." This, of course, prompts some very important questions: Is "Pokemon Duel" free, for example? And what else do you need to know about it? If you're expecting a "Pokemon Go" look-alike, you're in for a surprise; from what most of us have seen so far, "Pokemon Duel" is a completely different game. But on the money front, at least, the apps do seem to have something in common.
"Pokemon Duel," created in-house by the Pokemon Company (not Niantic, Inc., who developed "Pokemon Go") is indeed free to play; indeed, the app tells you right when you boot it up that you can complete the game without paying a cent. However, you can also opt to customize your Pokexperience with in-app purchases. "Pokemon Go," too, was free to play with in-app purchases, so it looks like some things never change.
However, in "Duel," players battle one-on-one for the win (with an actual friend or a computer-generated player), a feature not present in "Pokemon Go" which players have been craving since that app's release. And also unlike "Pokemon Go," "Pokemon Duel" doesn't involve augmented reality or actually catching any little monsters. The overall experience of this new app is completely different from the 2016 one.
However, there's a great deal of strategy involved in "Pokemon Duel." Players collect figures, which are added to their Duel Set, and these are used to challenge your opponent.
Reminiscent of the Nintendo Pokemon games, you can battle with a team of as many as six monsters. The rules are complicated; but fortunately, the game provides an in-depth tutorial.
It will be challenging for "Pokemon Duel" — or most other apps, for that matter — to even parallel the success of "Pokemon Go," with its 500 million downloads and $950 million in revenue due to in-app purchases. The app inspired a number of spin-off ideas, like "Pokemon Go" parties, food, and clothes. Regardless, "Pokemon Duel" is still an exciting new adventure for Pokemon novices and enthusiasts everywhere.
You can grab "Pokemon Duel" on iOS and Android; just be sure you've got 4G or WiFi while you're playing, to fully experience the magic of the app.