Here's How To Give Your Partner A Professional-Grade Massage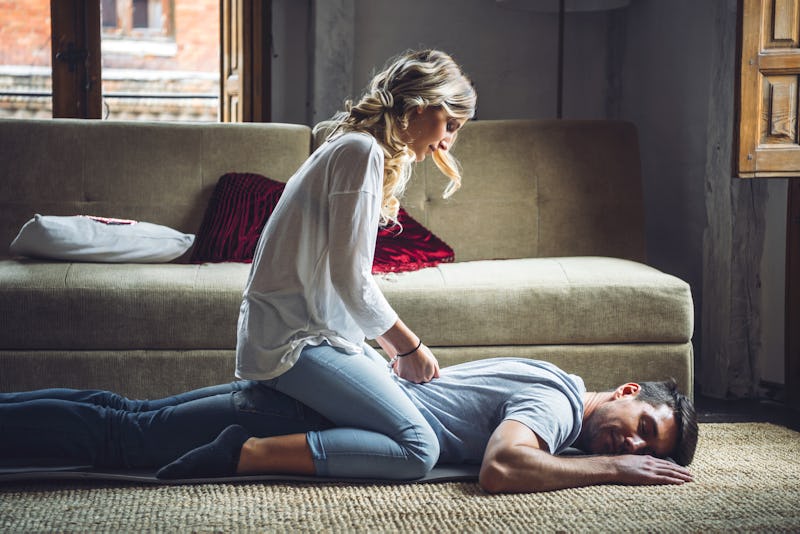 klublu/Fotolia
Massages are amazing. They're a great way to de-stress, workout the kinks in your body, and just decompress. Although massages with a professional masseuse have many benefits and feel fantastic, because they're educated to know exactly how to work and untangle your body and even your mind, can you imagine if your partner could do that, too? It would be even better.
"Massage is a great way to build intimacy and trust in a relationship as well as build a stronger bond," Massage Therapist and Educator, Wellness Guide, Geraldine Abergas, tells Bustle. "It has shown to increase levels of oxytocin, which is also known as the hormone of love. Touch also signifies: you are safe, I am here, you are not alone. Also know that touching and being touched have the same benefits and so the giver is also receiving the same benefits! Touch is a way to communicate more honestly as our words can often be influenced or limited, but with touch, the intention is clear."
Because building intimacy is paramount and getting that oxytocin flowing even more so, it might be time to learn how to give your partner a professional-grade message.