The Best Way To Approach Giving Dating Advice If Your Single Friend Asks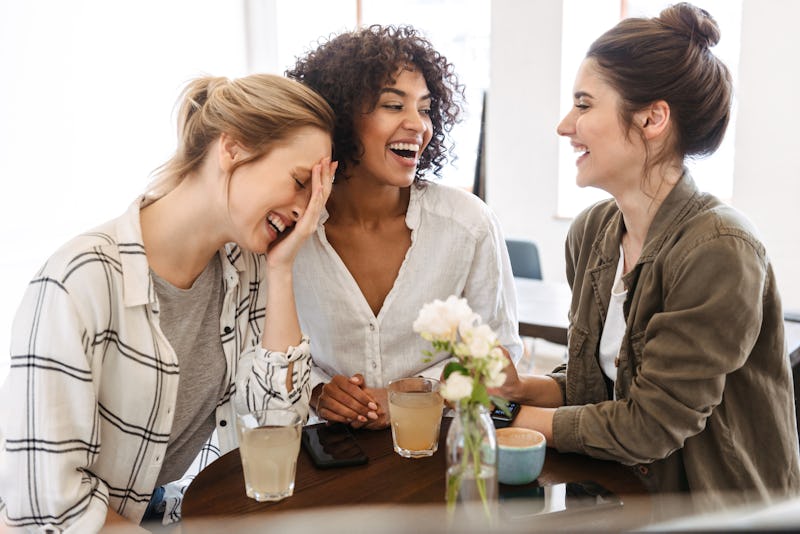 Shutterstock
Giving someone love advice that's actually helpful is a lot harder than it seems. When your single friend is asking for some guidance, it's natural to give advice based on your experiences or recite the typical clichés like, "You'll find someone when you least expect it." Although you may think you're being helpful, experts say, that may not be the case. In fact, there are a few common things people in relationships do wrong when they try giving their single friends love advice.
"People in long-term relationships often sound like baby boomers to me," Tom Ella, dating expert and one of the hosts of The Undesirables dating podcast, tells Bustle. "They'll give you dating advice equivalent to your dad telling you to print out your resume and 'pound the pavement' to find a job in 2019. It feels weird to say that a staple human activity as timeless as dating can change, but it really can. Dating apps, the #MeToo movement, the Great Recession — all changed the landscape dramatically." Chances are, it's going to keep changing.
When you're in a relationship and you've successfully overcome challenges, you've worked through communication issues, and you've found that perfect balance between being independent and being part of a team, it's easy to think you've got the whole relationship thing down. But as Ella says, relationships are like snowflakes. No two are exactly the same. What may have worked for you, may not work for your friend.
So if your single friend ever comes to you looking for relationship advice, here's how to do it the right way.