How To Step Up Your Outercourse Game, Even When You're Not Planning On Having Intercourse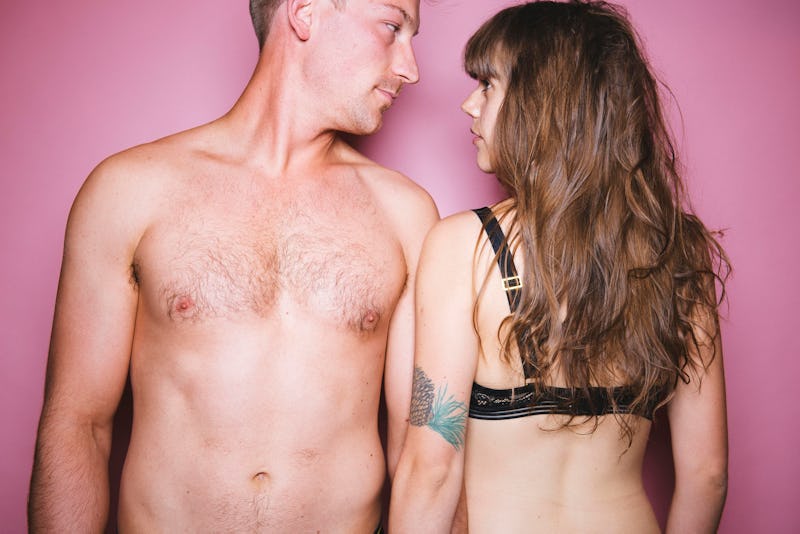 BDG Media, Inc.
When it comes to consensual sexual expression, the sky's the limit. Although heteropatriarchy might define "real sex" as intercourse — and P-in-V at that— there are just as many ways to experience pleasure without penetration. "Outercourse" (aka all the arousing acts that involve the outside of the body) is less frequently discussed but an equally important part of any sensual encounter. And in fact, research suggests that many women rank outercourse over intercourse as their preferred route to orgasm.
"Think about sex being a small part of SEXuality," Amy Levine, sex coach and founder of Ignite Your Pleasure, tells Bustle. "Communication, knowing what you like through solo sex, experimenting with things like sex toys, G-spot stimulation etc, taking care of your sexual health are a few of many 'out of the box' options." And they're just as valid as any other part of your sexuality.
A recent study helmed by Debby Herbenick, Director of the Center for Sexual Health Promotion at Indiana University and a research fellow and sexual health educator at the Kinsey Institute assessed survey data from 1,055 women ages 18 to 94. After analyzing their responses to an in-depth sexual questionnaire, Herbenick and her colleagues found that only 18 percent of women reported being able to climax during intercourse from vaginal penetration alone. About 36 percent reported that they required clitoral stimulation in order to orgasm during intercourse, and an additional 36 percent said it enhanced their sexual experience to have both kinds of contact.
The bottom line? Outercourse doesn't only have to be the appetizer to the main (inter)course. Here are six pleasurable ways to partake in outercourse, whether you're planning on having penetrative sex or not: