If You Think Your Friend Might Be Burning Out, Here Are 9 Ways To Support Them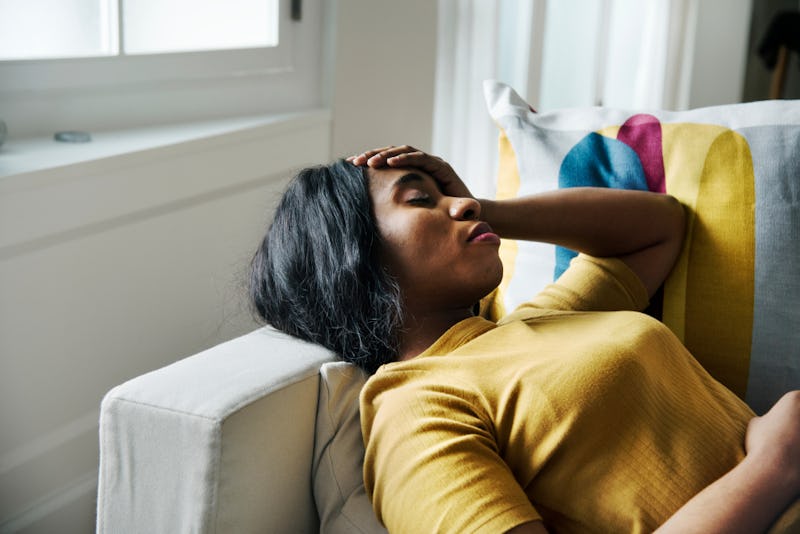 Rawpixel / Shutterstock
When I decided to leave a job after extreme burnout, I became a go-to for friends and colleagues seeking to do the same. And one thing I learned is that while burnout can be an isolating experience, chances are someone close to you is experiencing the same thing and needs a friend to lend an ear. When deciding how to help a friend address their burnout, it's important to listen without judgement, acknowledge their feelings, and offer support. In some cases, your friend might not even be able to identify they are experiencing burnout as many people think burnout is something reserved for first responders. However, it can happen to anyone.
"[People] may not realize that they are dealing with burnout and may instead believe that they are just struggling to keep up during stressful times. Stress, however, is usually experienced as feeling anxious and having a sense of urgency while burnout is more commonly experienced as helplessness, hopelessness, or apathy," Workplace Strategies for Mental Health explained on its website. "Burnout is characterized by emotional exhaustion, cynicism, and ineffectiveness in the workplace, and by chronic negative responses to stressful workplace conditions."
Between stress about debt it feels like you'll never pay off, round-the-clock work schedules, and the pressure to perform on social media, burnout is becoming more common among millennials. In fact, BuzzFeed News reporter Anne Helen Petersen refers to it as "the millennial condition." If a friend is coming to you with complaints about being overwhelmed and psychologically exhausted at work, or by another situation in their life, there's a good chance they're experiencing burnout. Here are nine ways you can help.