The Best Thing To Do When You're Between Jobs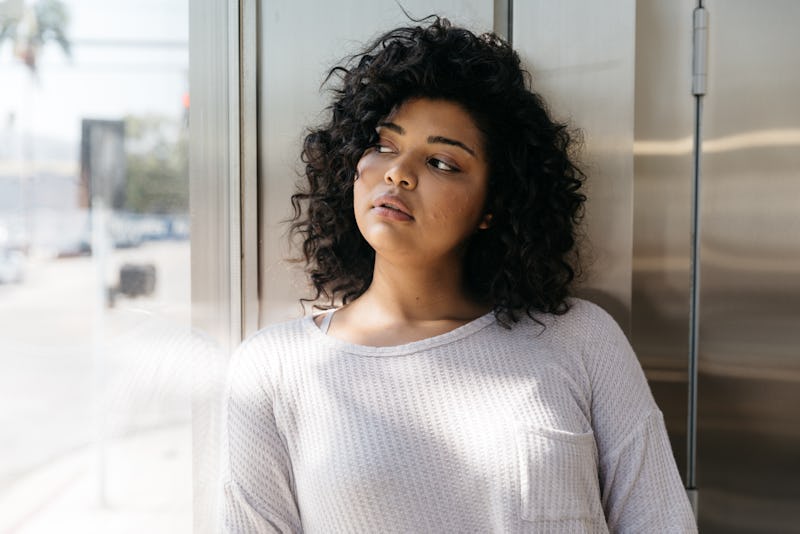 Ashley Batz/Bustle
Money is a feminist issue — and yet, women are still reluctant to talk about it. According to a recent Bustle survey of more than 1,000 Millennial women, more than 50 percent of people said they never discuss personal finances with friends, even though 28 percent reported feeling stressed out about money every single day. Bustle's Get Money series gets real about what Millennial women are doing with their money, and why — because managing your finances should feel empowering, not intimidating.
Isn't it the worst when you're between jobs?! One minute, you're working too much, and the next, you're almost missing those long hours at the office. But what are the best things to do when you're between jobs, job-wise, money-wise, and overall life-wise? After all, even though you probably should be job-hunting and tweaking your resume and writing cover letter after cover letter, that doesn't mean you are day in and day out. So, the question is: Are you doing everything you possibly can to maximize your between-jobs time?
"The first thing you need to do is take a deep breath," Cameron Huddleston, Life + Money columnist for GOBankingRates.com, tells Bustle. "You'll likely bounce back faster if you can stay calm and stay focused on what needs to be done to get by until you find a new job. Your plan should include smart money moves and finding ways to replace the income of you've lost — file for unemployment benefits, take advantage of any career counseling or outplacement services your former employer might offer, and let people know you're on the market."
What About A Side Job While You're Looking?
You may have already had a #SideHustle in addition to your full-time job. However, if not, now's the time to find one, and finding a side hustle is not as intimidating as it may sound! And there are many easy side hustles you can do for extra money, especially while you're between jobs! "Look for a part-time job that will help you pay the bills, but give you enough time to search for a new full-time job," Huddleston says. However: "Also look closely at your spending to see what can be cut so you can get by on less," she says. "Don't ditch your Internet service, because you'll probably need it to find a new job. But nonessential expenses such as cable TV, restaurant meals, and nights out can be eliminated for a while. If you can afford it, though, hang onto your health coverage through COBRA, the federal law that requires employers with 20 or more employees to continue offering insurance to workers who leave their jobs. If a health emergency strikes and you don't have insurance, your finances could take a major hit."
Below, you'll find even more ideas on what you should do between jobs.