7 Ways To Let Someone Know You're Interested Without Being Too Obvious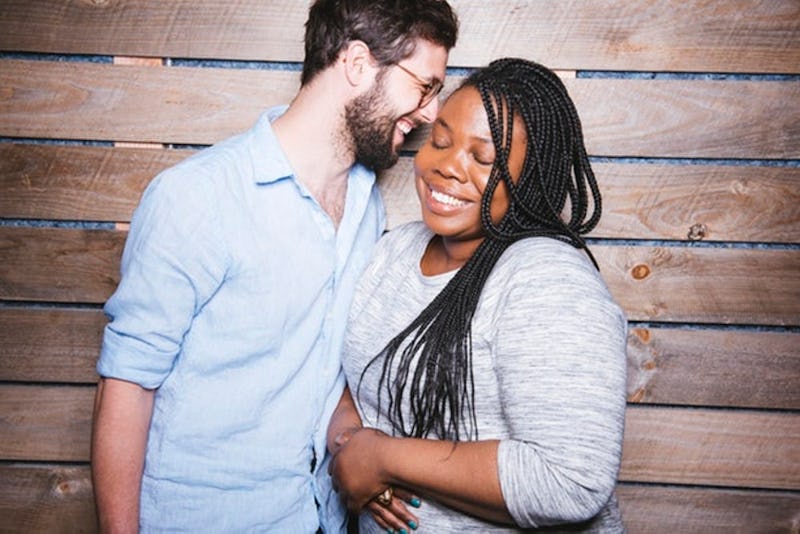 BDG Media, Inc.
If you've ever had a crush on someone, there comes a point when you start debating with yourself on whether or not you should say something. What if it all goes well and they like you back? What if they don't? Unless you're super confident and have a ton of experience in the matter, outwardly letting someone you know you're interested can be super intimidating. So what's the best way to let someone know you like them?
"I get this question a lot from my clients," Kac Young PhD, relationship coach and author, tells Bustle. "First thing I tell them to do is do a little research. Find out if they're single or not. If they're single, great. If not, it's probably best to keep it in at this time. If you see the coast is clear, then give them a genuine smile," she says. It may not seem like much, but it can create a spark if done authentically.
A 2018 study published in the journal Computers in Human Behavior, found that people put more effort into potential romantic partners when they feel like they have a chance. In other words, people like people who like them. But letting someone know you're interested in them is easier said than done. So here are some subtle ways to show someone you like them, according to experts.