9 Things Experts Say You Must Do If You Loan Someone Money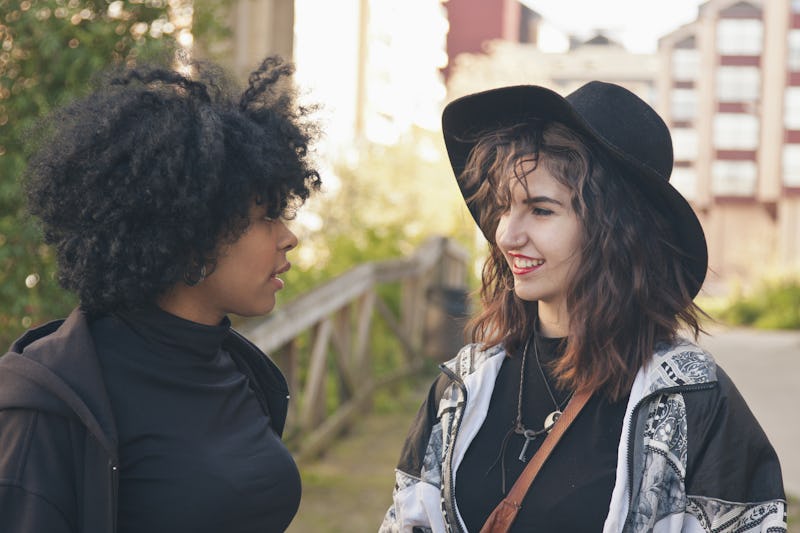 carballo/Fotolia
It could happen to anybody: they find themselves short on rent one month when they get laid off from work and their temp job paycheck is not going to cut it. Do they max out their credit cards? Beg their landlord to pay late? Borrow money from a friend or family member — aka you? As much as they may not want to do the latter after hearing horror stories from other people about how money can ruin relationships, they decide to do it anyway. Perhaps money is not an issue to you or you offered your BFF the money before they even asked — and you insist they take it. But then what? Well, there is a right way to loan someone money, according to money experts.
"It's common for people to ask friends or family members for a loan," Priyanka Prakash, lending expert at Fundera, a marketplace for small business financial solutions, tells Bustle. "People ask for loans to start businesses, get medical procedures, go to school, and many other purposes." She says while it's OK to borrow and lend money, both parties should take the loan seriously. "Treat this as you would any other loan so there are no miscommunications," she says.
In 2016, MyBankTracker conducted a study that found 17 percent of individuals said they'd had a bad experience with lending money to a friend or family member — 18.1 percent of women versus 15.6 percent of men felt that lending money was a mistake. However, there *are* ways to make it manageable. If you find yourself letting a friend or family member borrow money, here are some tips on how to loan it to them so your relationship will survive.