How To Ask Someone To Pay You Back Without Being Awkward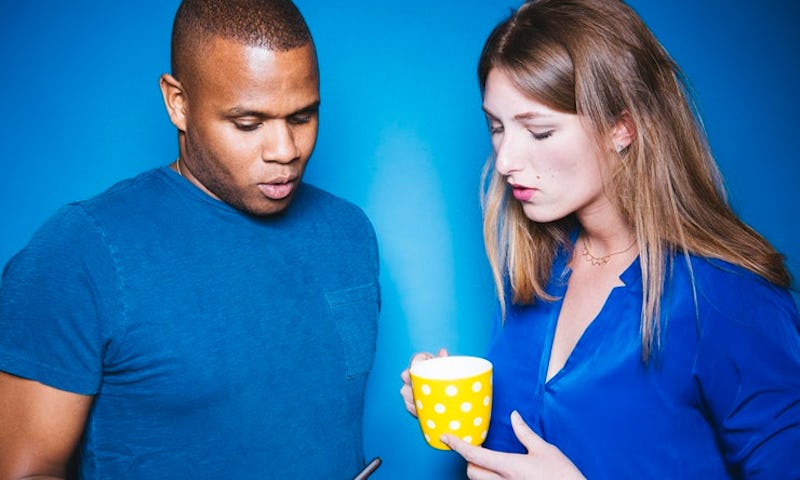 BDG Media, Inc.
Money matters can be complicated, especially when it comes to loaning someone money. Whether it's a friend who forgot their wallet when you went to dinner or a friend who was suddenly laid off and is short on rent, it may be hard to say no if they ask you if they can borrow money. You decide to loan them money, but then when you want to be reimbursed, the topic doesn't come up. So what's the best way to ask someone to pay you back?
Recently Zelle, an app where you can send and receive money, released a new study on consumer behavior when it comes to their person-to-person (P2P) payments platform. They surveyed over 9,000 adults in the United States and found that 28 percent of women stated that they wait until someone sends them money for their portion of the bill rather than requesting the money themselves. However, 65 percent of women want to get paid back immediately when a friend/family member owes them money for a shared purchase, such as concert tickets or a shared meal. In addition, 86 percent of women reported not being paid back after covering a shared expense, such as concert tickets or a meal for friends, with 16 percent of women saying or this happens "all the time." Sound familiar?
"Lending money can put strain on a friendship," Kathleen Grace, CFP, managing director at United Capital's Boca Raton, FL branch, tells Bustle. "But if you are like most of us, we sometimes feel compelled to help a friend in need." She says that if you are considering loaning a friend money, first have the mindset that you may never see it again. "In other words, consider it a gift," Grace says. "This way, you will not be too upset should you never get all or a portion of the money back."
But, if you're looking for ways to ask someone to pay you back, as awkward as it may be, there are ways to do it. Below, money experts weigh in with some ideas.