6 Ways To Look After Your Hands While Following Coronavirus Washing Guidelines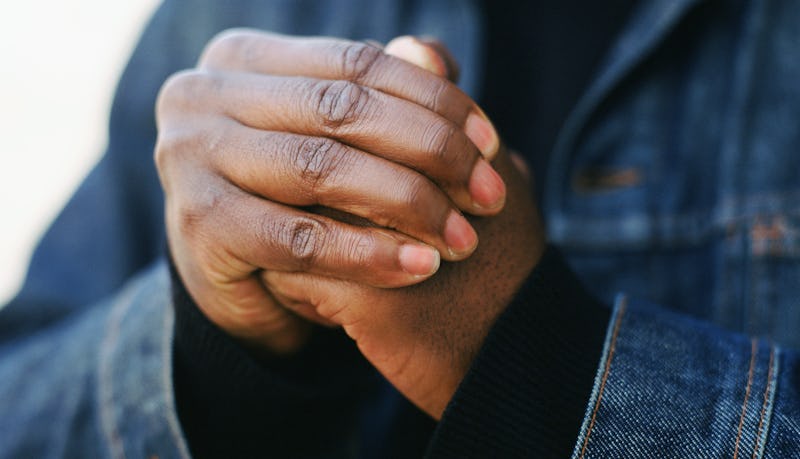 Image Source/Getty
We all know that the the main piece of advice from the government in light of the COVID-19 outbreak is to wash your hands. It's a very simple guideline to follow and yet can make a huge difference in preventing the spread of the virus, which can live on surfaces and then be transferred to you if you touch your face. However, washing your hands more than usual and using anti-bacterial gels can cause dryness and irritation, so here's how to take care of your hands while still following the advice of the government.
It's important to reiterate the importance of washing your hands during this critical time. The government's "battle plan," which was announced on March 3, reinforced the message, reminding the public to wash their hands more often than usual. It's particularly important to remember to wash them when you get to work or arrive home, after your blow your nose, cough, or sneeze, and before you eat or handle food. You should wash them for around 20 seconds each time. If you don't have access to soap and water, using hand sanitiser (with at least 60% alcohol content) is advised.
However, all this hand washing and use of alcohol-heavy products can really dry the hands out, causing irritation and itching. This should not deter you from washing, however. All you need to do is take a little more time to take care of your hands, and here's how...