13 Hacks To Make A Red-Eye Flight A Little Less Miserable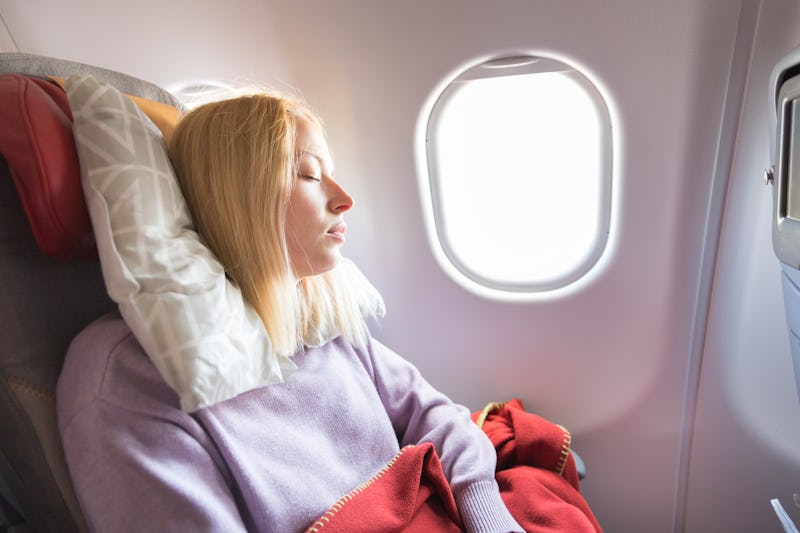 Shutterstock
While the idea of taking an overnight flight may be appealing — you can save time and money by spending the night in the sky and arriving at your destination early the next morning — it's not for everybody. However, there are ways to make a red-eye flight better and more manageable. So if you're the type of person who's not a fan of them — maybe you've never been able to sleep on a red-eye — you may just become a convert.
"The most dreaded flight for some travelers is a red-eye one," Suzette Brathwaite, who's been a flight attendant with a major airline for four years, tells Bustle. "But for travelers who can power through them, there is hope." She says there are several ways to make the experience less daunting.
"The important thing is comfort. … Even if you only sleep for two hours, it's important that you sleep," Brathwaite says. "There's nothing more disorienting than getting off an airplane first thing in the morning and needing to function, but only thinking of needing to sleep."
That said, red-eyes don't have to be unpleasant experiences. By following some tricks that travel pros abide by, you, too, can master a red-eye flight.