7 Ways To Come Up With A Genius Wedding Hashtag For Your Friend's Big Day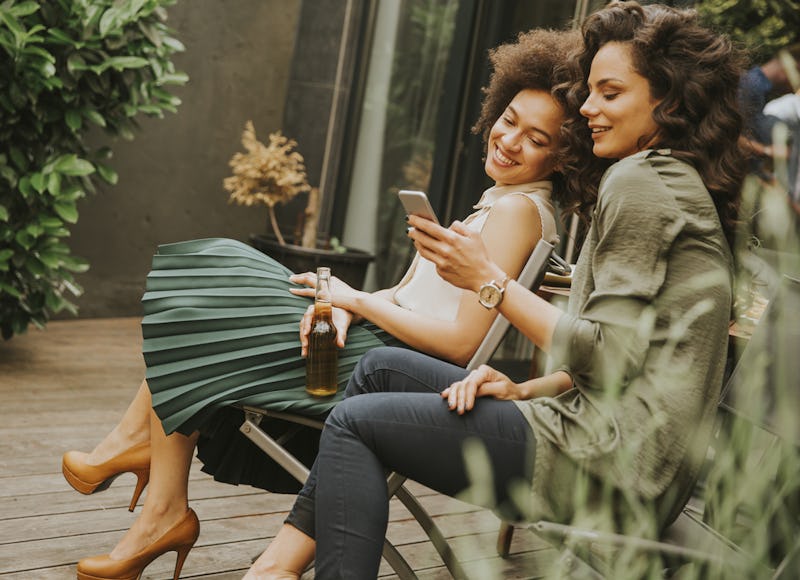 Goran Bogicevic/Shutterstock
When you're helping a friend plan a wedding, there are seemingly endless chores to do. Some tasks are more fun, like cake tasting or flower shopping, while something like assembling hundreds of party favor bags probably isn't your idea of a blast. Helping your friend come up with a wedding hashtag can be a really exciting way to build anticipation for the upcoming wedding on their social media account, and help organize guests' photos from the big day. But it can also seem daunting to create something totally original.
In the midst of your brainstorming session, make sure not to lose focus and, "be fun and be creative," Elizabeth Tulipana, owner and founder of Anticipation Events, tells Bustle. You might choose something that represents the couple's mutual pop culture obsession or the place they met, for example. But that doesn't mean that you have to spend hours on the project. In fact, guests are usually pretty easily pleased, when it comes to wedding hashtags. "Everyone loves a pun or a mashup," Tulipana says, so stick to the classics if you're feeling stressed and you'll be good to go.
The special couple in your life might be totally into the zaniest hashtag you can think of, or they might be more into keeping things simple and classy. Here are some tips on how to craft the perfect wedding hashtag.