What To Do To Prepare For A Trauma Anniversary, According To Mental Health Experts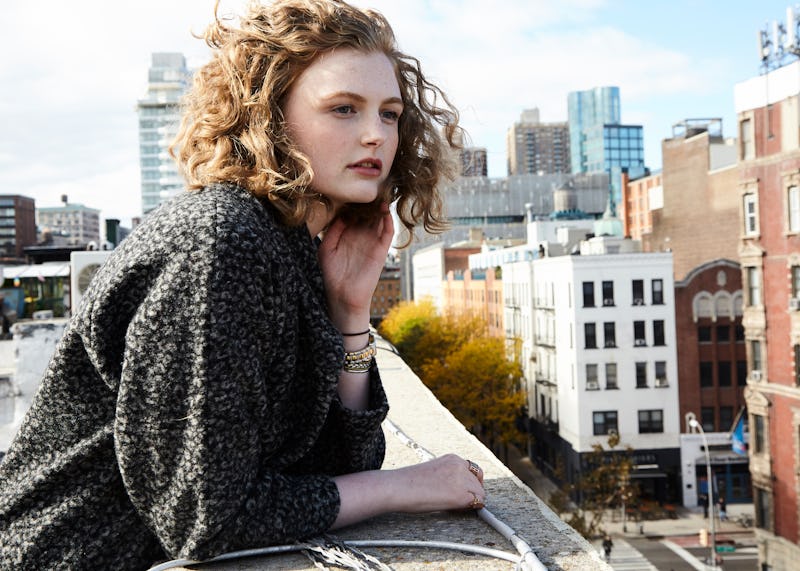 Hannah Burton/Bustle
Posttraumatic stress disorder (PTSD) can be a challenging mental health issue to manage, especially considering it's unique to each and every individual. However, a common trigger for many people with PTSD is their "trauma anniversary," or the date that a traumatic incident or event occurred. In fact, a trauma anniversary (and the weeks leading up to it) can be one of the most difficult times during the year for people who live with PTSD. Fortunately, mental health experts say there are ways to prepare for an upcoming trauma anniversary that can help you feel more empowered to tackle the triggers and negative feelings that may arise on the date.
"A trauma anniversary, or anniversary reaction, is the recurrence of emotional and/or physical distress experienced around the time of a past traumatic event or experience," Devon Hawes, a Clinician at Mountainside treatment center, tells Bustle. "It can reactivate thoughts and feelings from the actual traumatic event."
According to the Sidran Traumatic Stress Institute, a mental health organization, an estimated one in thirteen people in the U.S. will develop PTSD in their lifetime, and around 13 million U.S. adults have PTSD at any given time. PTSD can be caused by a number of different events and situations, but trauma anniversaries are oftentimes a shared experience among those with PTSD.
In addition to flashbacks, other symptoms of PTSD can intensify on a trauma anniversary. Brook McKenzie, the Director of Clinical Outreach at New Method Wellness treatment center, says that "common [anniversary] reactions may include disrupted sleep, intrusive thoughts and imagery, irritation or sadness, and poor appetite."
Though it's often impossible to predict exactly what a trauma anniversary will bring up for you, preparing ahead of time could make the date a little less anxiety-provoking and stressful. McKenzie says that sticking to a planned schedule on the day of the trauma anniversary can be super valuable: "Having a schedule and a discipline on these anniversaries helps us to better manage our emotional and spiritual states," she explains, adding that it's key "to honor the process of healing and mindfulness" on an anniversary. She explains that utilizing dialectical behavior therapy (DBT) skills, breathing techniques, and repeating empowering affirmations can make an anniversary feel a little more manageable.
What works for one person may not work for everyone, so consider taking time before the upcoming trauma anniversary to plan out what you'll personally need to make the day go by smoother. For some people with PTSD, the best course of action may just be to make an extra effort to stick to their established self-care routines, and keep on task with daily responsibilities.
However, for others, switching up their self-care on a trauma anniversary, or even requesting a mental health day off work may be necessary — and that's totally okay. "It is important to acknowledge that each person experiences, processes, and is affected by trauma differently," says Hawes. "Have a plan for healthy distraction, such as taking a trip, engaging in a new experience involving self-care, or commemorating the loss or event, if appropriate."
Also, don't forget to seek out trusted family, friends, and your therapist if you need a little extra support on a trauma anniversary. Better yet, try to give them a heads up a couple weeks before the date so you can develop a safety plan together — that way, you're prepared for any unexpected feelings that could occur. "Whether it be a family member, friend, loved one, or professional, direct support can help you process your experience, [...] or the emotional and psychological changes that can occur on that day," Hawes says.
One of the most important and empowering things you can do on a trauma anniversary is to reflect on where you are today, your progress, and your individual journey with PTSD. "Taking a moment to see yourself transitioning from victim to survivor, to 'thriver,' can be an effective means to acknowledge your resilience," McKenzie suggests.