7 Ways To Support A Partner Who Lives With Mental Illness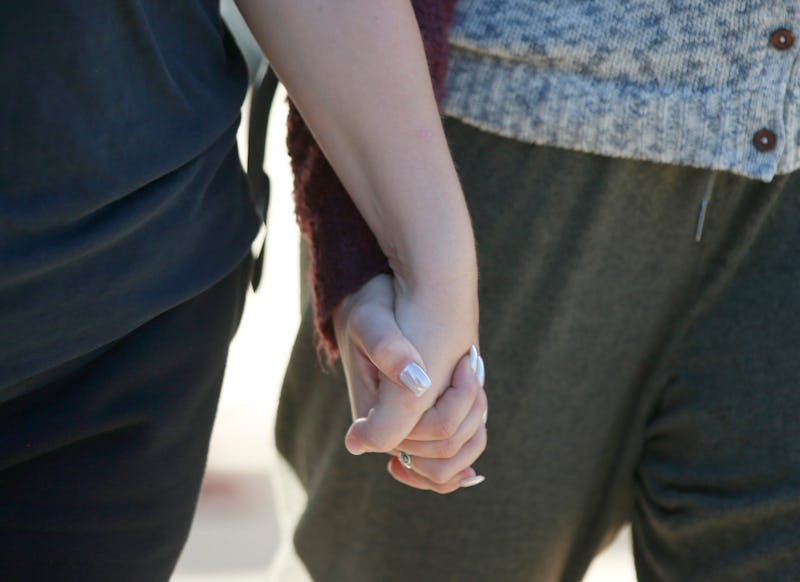 George Frey/Getty Images News/Getty Images
Mental health issues are complex, and every individual who lives with a mental illness needs unique care and support. While managing mental health is primarily between the person with mental health issues and their treatment team of mental health professionals, outside support — whether from family, friends, a mentor, or a partner — is a large component to staying in recovery, and keeping healthy.
"Living with a mental health issue can be very difficult. Living with or loving someone with a mental health issue can also be difficult and confusing," Scott Dehorty, a licensed therapist and Executive Director at Maryland House Detox, Delphi Behavioral Health Group, tells Bustle.
If you are in a relationship with someone who struggles with mental health issues, it's super important to create a deeper understanding of mental illnesses — especially your partner's diagnosis. There is still so much stigma surrounding mental illness, especially around dating people with mental health issues. Talking about those misconceptions is key to creating a healthier, happier relationship. At times, you may feel lost or unsure of how to help your partner when they're struggling, or dealing relapse. However, there are tools and skills you can utilize to keep your relationship healthy.