If You Get Nightmares All The Time, These 7 Tricks Can Help You Stop Them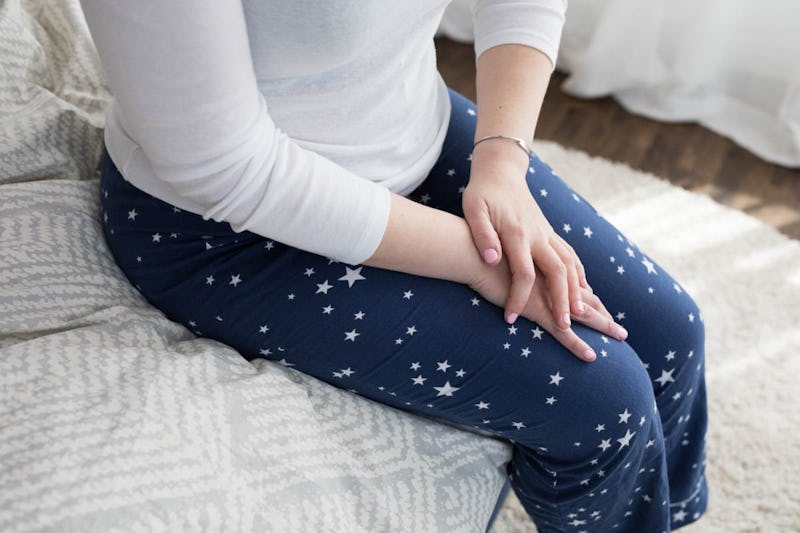 Ashley Batz/Bustle
Every one of us gets nightmares from time to time, with subjects ranging from falling off a cliff to being chased by terrifying creatures. According to the American Sleep Association (ASA), around 80 to 90 percent of people report having nightmares at some point in their lifetime, and around five percent of the U.S. population is believed to struggle with chronic nightmares. Most of us who experience nightmares on the regular would probably like our nightmares to stop, but how do you stop nightmares from happening?
"Nightmare-ridden sleep can stem from multiple causes, including trauma and poor lifestyle habits. It might come as no surprise to you that sleep issues are the most commonly reported side effect of PTSD," John Shegerian, the co-founder and CEO of Som Sleep, tells Bustle. "Too many stimulants close to bedtime can also impact your sleep: Alcohol, caffeine, nicotine, and even looking at your smartphone can overstimulate your nervous system, and result in nightmares."
Whatever the cause of your bad dreams, there's no denying nightmares can disturb your healthy sleep schedule, leaving you fatigued the following day. Luckily, there are ways to up your chances of sleeping soundly throughout the whole night. Here are seven tips you can try to reduce chronic nightmares.