7 Ways To Support Women's Health On Giving Tuesday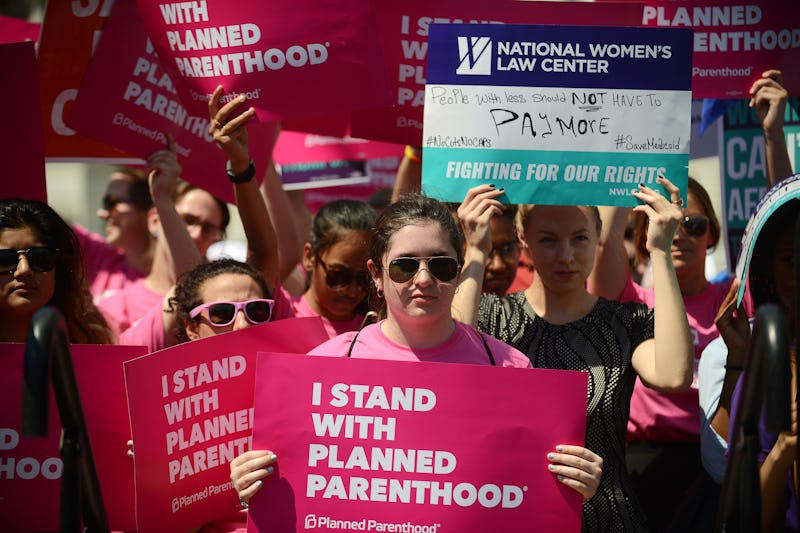 Astrid Riecken/Getty Images News/Getty Images
With the frenzy of Black Friday and Cyber Monday sales mercifully dying down, it's time to turn to the more thoughtful part of the holiday season: it's time for Giving Tuesday. If you're not familiar with Giving Tuesday, it's an international campaign promoting charitable donations. "We want you to do good stuff for your favorite charity or cause on #GivingTuesday," their website says. "Here's how it works: on the day you can choose to support any charity you want in any way you want. You can choose one of our partners to support, or you can pick a totally different organization — it's up to you."
It's not about setting strict guidelines — it's just about encouraging you to support charity in a way that feels right to you. But, with the attacks on women's health care that have been raining down during the Trump administration, it's a great time to support women's health. From the Global Gage Rule to restrictions to birth control, women have felt the consequences of this administration both at home and abroad. If you want to support women's health this Giving Tuesday, there are plenty of options.
Some involve donating money, some involve savvy shopping, and some involve tweeting to your favorite dating app. Giving Tuesday is about giving to whatever group or cause speaks to you, and if you're looking to give back to women's health, here's a good place to start.