6 Tips For Surviving The Holidays If You're Getting Over A Breakup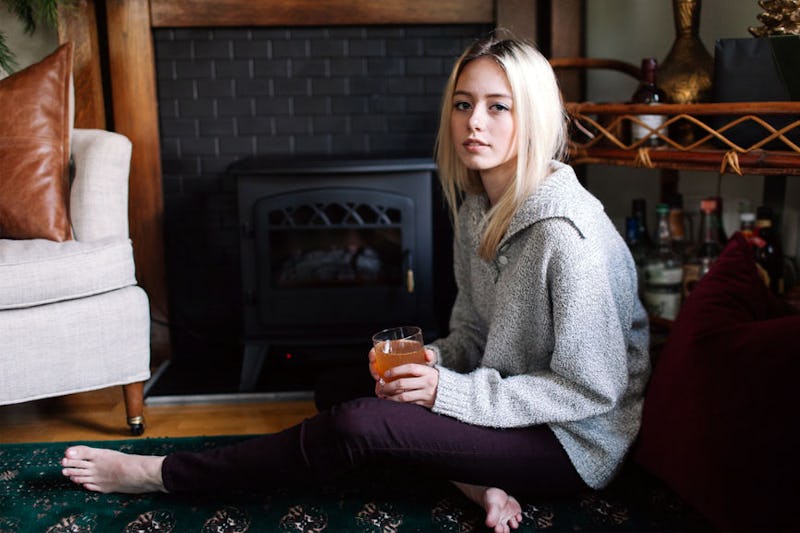 Kayla Snell/Stocksy
The couple-centric nature of the holiday season can be a little overwhelming, especially if you're not in a relationship. The holiday parties full of plus ones, the questions about why you're single from extended family, the sheer number of couples out on ice skates and drinking hot cocoa — it's hard enough when you're single, but if you're recently single it can be even harder. If you're going through a breakup over the holidays, it can feel like a minefield, full of things that can make you feel alone or regretful at every turn. That's why it's so important to take care of yourself during this time of year.
It is possible to get through this holiday season without feeling like you're totally inundated with pressure to be in a couple, insensitive questions, or just a lot of reminders of your ex. The first thing to remember is to put yourself first. The holidays can be all about socializing, buying gifts for other people, fulfilling duties and obligations — so to start with, it may be helpful to shift your mindset and focus on yourself. This is especially true if you're going through a rough time.
Once you reframe how you look at the holidays, here's how you can survive the season — even when you're in the middle of a breakup.