9 Easy-To-Miss Signs That Someone Isn't Ready To Date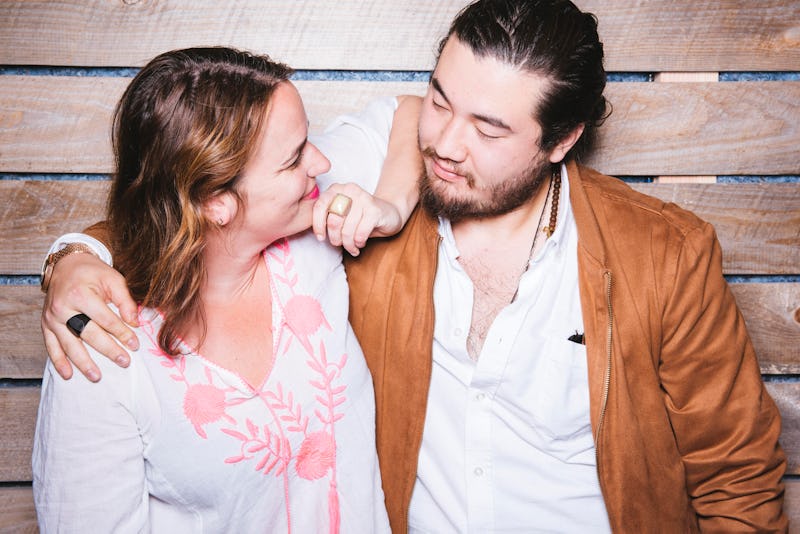 BDG Media, Inc.
If you've ever sat across the table from someone in a candlelit restaurant and felt quite strongly that they weren't ready to date, you may have been right. People give off vibes when their heart isn't in it, when they don't want to settle down, and when they aren't sure what they want. And it's possible to pick up on them — especially if you know what to look for.
Sometimes, a person will know they aren't ready to date, but still want to go out and have a good time with someone new. And that's awesome. But if you're looking for a relationship and want to steer clear of potentially hurtful situations, trust your gut. Is this person talking a lot about their ex? Are they acting a little too casual? Are they only texting you at night? If the answer is yes, you might not be on the same page.
If they aren't ready, "it's important to see the signs early because falling for another person can create a huge emotional burden, especially if the love isn't returned," Jonathan Bennett, relationship and dating expert at Double Trust Dating, tells Bustle. "Plus, if someone isn't ready, it can lead to a lot of wasted time and energy on your part."
To spare yourself from having to wonder whether or not someone is looking for a relationship, you can always ask where they're at in life. But you can also keep an eye out for a few of these signs someone isn't ready to date, according to experts.