7 Signs You're Not Really In Love, Just Emotionally Dependent On Your Partner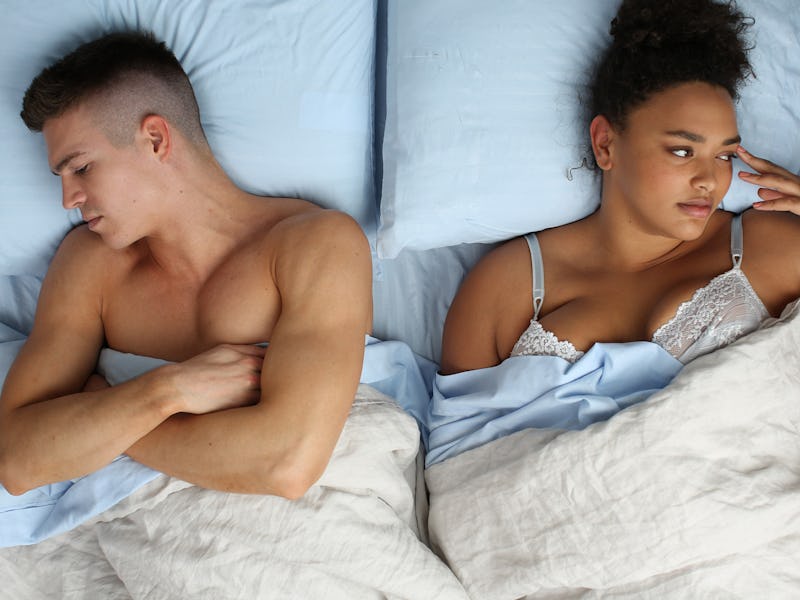 Ashley Batz/Bustle
It's hard to truly define what being in love feels like because it's different for everyone. Because of that, people can confuse being in love for something else like lust or compatibility. But are you mistaking attachment for love? According to experts, it's important to know for sure if you want to prevent yourself from falling into negative relationship patterns.
"Couples who are emotionally dependent on their partner and aren't in love, tend to be in love with the idea of being in love," Julie Spira, Dating and Relationship Expert, tells Bustle. These are the type of partners who tend to "catastrophize" every detail. For instance, when it comes to texting, they might analyze the punctuation marks and the type of words that are used. They may wonder about the response time and why it took longer than usual. In short, they'll look for meaning in things that don't really matter.
Love can make you do some pretty unusual things. But it shouldn't make you feel super anxious. Instead, Spira says those who are genuinely in love, enjoy being in touch and welcome all forms of communication. They don't worry about how long they should wait to respond or what words would make them seem more interesting.
"People in love don't have to fight that hard to keep the relationship alive," she says. "People who are emotionally dependent on the relationship, worry about their relationship status, tend to feel insecure, and will cling on to the relationship for dear life. The fear of losing it becomes greater than the ability to just love."
So are you actually in love or just emotionally dependent on your partner? Here's how you can tell if you might be emotionally dependent, according to experts.