Here's How To Watch The 2018 BET Awards Red Carpet To Catch All The Fresh Fashion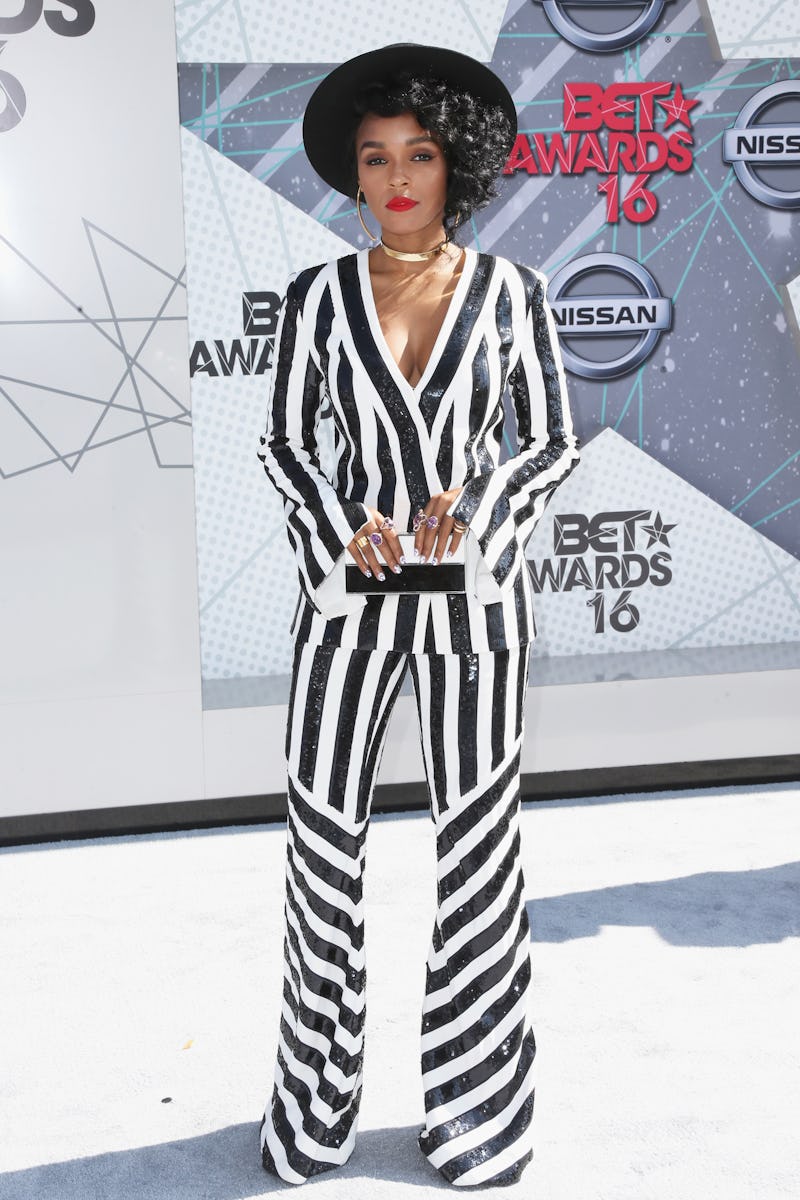 Frederick M. Brown/Getty Images Entertainment/Getty Images
Award show season never seems to end, and that's honestly so great for fashion and beauty lovers. With the MTV Movie & TV Awards behind red carpet junkies, it's time to move on to the next. The 2018 BET Awards red carpet is coming, and you'll definitely want to know how to watch every moment of it. After all, you don't want to miss any of the fresh fashions that are sure to make appearances on this carpet.
When are the BET Awards? They're coming at you on Sunday, June 24, and the show itself will start at 8pm ET. When is the red carpet, though, and where can you watch it? BET hasn't officially announced the start time of their carpet coverage. However, for nearly all award shows, coverage of celebrity arrivals and style watches begin about two hours before you show. Be prepared to tune in around 6pm ET. But where?
The 2018 BET Awards will be streaming the official red carpet on their website as they've done with past shows. They're also set to stream the arrivals on YouTube, so you've got multiple places to watch some of your favorite nominees and presenters walk the red carpet.
Who can you expect to see walking the red carpet this weekend? There are tons of stars slated to show up, and the nominee and presenter list will have you begging to see the live stream right now.
If you head over to the list of nominees, you'll see that it's basically a who's who of Hollywood and features everyone from Cardi B and SZA to Stranger Things Caleb McLaughlin and Black Panther's Letitia Wright. While it's not guaranteed that all of the nominees will make appearances on the red carpet, there are a few stars you can count on, and those are the people who will be performing during the show itself.
Much like the nominees, the performers (several of whom are also nominated for awards) are a star-studded bunch. Perhaps part of the good news regarding who's set to take the stage that night is that many of them are red carpet fashion favorites.
Janelle Monae, who's album Dirty Computer, released this year is set to perform, so she'll likely walk the carpet looking like the goddess that she is. One can only hope that she's bring out those vagina pants from the "Pink" music video for the occasion. She's also likely be joined by another performer on the red carpet live stream: Nicki Minaj who's fashion has been an evolution that people love to see.
Some previous nominees and attendees probably won't be making appearances at this year's award show though. Beyonce has previously attended and been nominated for (and won) BET Awards, but it's unlikely she'll show this year. Not only is she not nominated for an awards, but she's currently crushing it on tour with husband Jay-Z. You never know, though? Could you even imagine a surprise performance of "Apesh*t?"
One person you will definitely see? Jamie Foxx. The actor and singer is set to host the 2018 award show, so he'll definitely make the carpet and the show itself. Who knows, may viewers will get a costume change out of him as well.
If you want to catch all of the action on the 2018 BET Awards red carpet, set your alarm for around 6pm ET on June 24. BET and YouTube will be live streaming all of the best moments, and you certainly don't want to be one of the unlucky souls who misses seeing Janelle Monae, now do you?