31 Ways To Work Out That Don't Involve Going To The Gym Or Playing Team Sports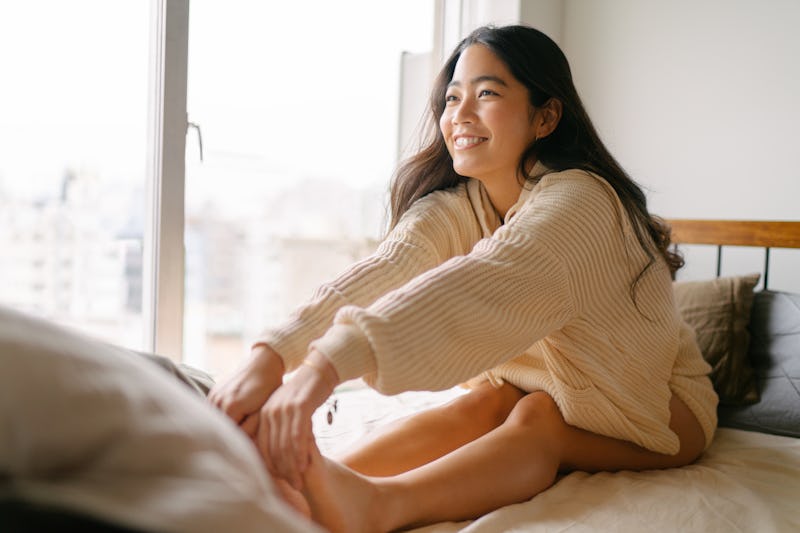 recep-bg/E+/Getty Images
For a lot of people, gyms are either a love them or hate them kind of thing. You can still work up a good sweat, though, even if you fall into the hate them category. If you're wondering how to work out if you're not a gym person, there are a lot of options that don't involve touching gross fitness equipment. Whatever your reasons for avoiding the gym, it doesn't mean you can't get a little exercise in on your own.
"Getting creative with your workout outside of the gym creates infinite possibilities," says National Council on Strength and Fitness-certified personal trainer Leslie Clark. "New stimuli in a less controlled environment can change the way you see working out," he tells Bustle. And making your workout something you look forward to, rather than hate, can help you get active more often.
Whether it's walking around your neighborhood, heading to the beach, or flipping on YouTube to help you get your heart rate up, working out is so much more than what you can do on the gym floor. The trick is figuring out what you love, rather than forcing yourself to do something you hate.
If you're looking for some ways to get your sweat on without setting foot in a gym, here are 31 possibilities.
We only include products that have been independently selected by Bustle's editorial team. However, we may receive a portion of sales if you purchase a product through a link in this article.
This article was originally published on