The 5 Things I Did To Make Sex More Exciting In My 3-Year Long Relationship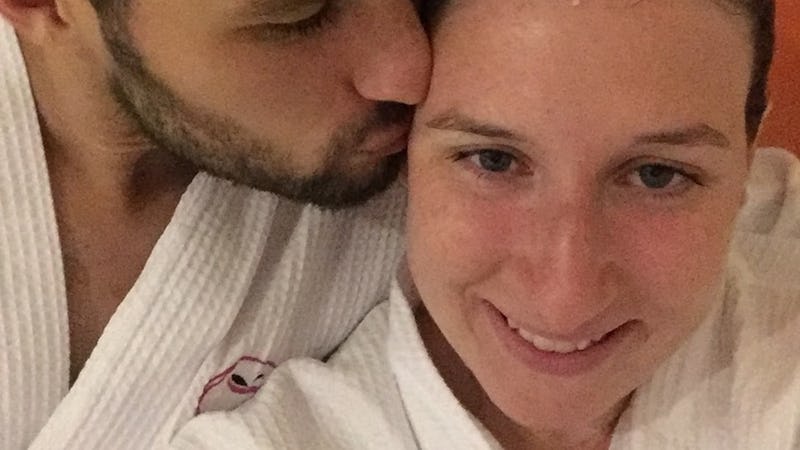 Suzannah Weiss
When I first met my partner three years ago, our sex life was on fire. We were one of those couples who couldn't keep our hands off each other. We had sex every day and stopped at street corners to kiss. It was obnoxious, really — at least to other people. For us, it was great.
Then, things got boring pretty fast. We started performing the same sexual acts in the same sequence every single time. The sex got less frequent and less passionate, and we became less affectionate outside the bedroom. We started getting more easily annoyed with each other and were less able to overlook each other's flaws. Things weren't bad, but they could have been a lot better.
But around three years into our relationship, I realized things had gotten good again. It didn't happen all of a sudden, and there wasn't one magic ingredient. But through a number of small steps, we'd both put in the effort to prioritize our sex life.
Improving your sex life is "about adopting a growth mindset to sexuality," sex educator Kenneth Play, tells Bustle. The quality of a couple's sex life isn't determined by their level of instant chemistry but by their "effort and ability to learn," he explains. "The one thing I would teach anyone is that their sex life can change drastically if they put some effort into learning. We can learn to cook so much better, we can create amazing foods — we can adopt the same attitude to sexual experiences. We can get so much better."
Looking back, there are a few things my partner and I did to revitalize our intimacy. Here are a few of them.