If You Complain About These 7 Things More Than Once, Your Partner Isn't "The One"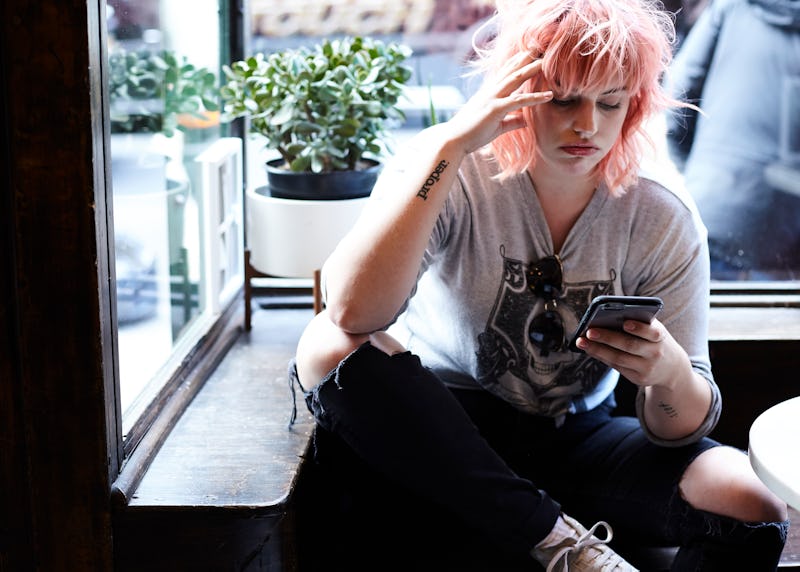 Hannah Burton/Bustle
Relationships are tough, so it's perfectly fine to vent to your friends about everyday stressors, and it's OK to experience small daily problems with your partner. But if you catch yourself complaining about the same problems in your relationship, time and time again, it may be a sign of deeper incompatibility issues — and it may mean you're not with "The One."
That's not to say, however, that you should bail at the first sign of an issue, or give up hope for a relationship that's otherwise healthy. "Conflict is a normal, natural part of relationships, and can be healthy, especially if it leads to improved communication and strength of the relationship," therapist Julie Williamson, LPC, NCC, RPT tells Bustle. "Couples need to share and agree on the fact that they are different, have some different interests and view points, and that, even though they differ, they can respect the other's view point."
It's only when the same major problems keep coming back, that you may want to rethink your future together — not only because they make life difficult, but also because it's a sign you just don't work well together. As Williamson says, "Without the mutual respect and understanding, the same conflicts can occur over and over, which may indicate that the relationship is not healthy.
If you keep arguing about any of the issues below, relationship experts say it may be a sign you're incompatible with your partner — especially if you've already tried to fix them.