What To Do If You And Your Partner Don't Have Sexual Chemistry, According To Experts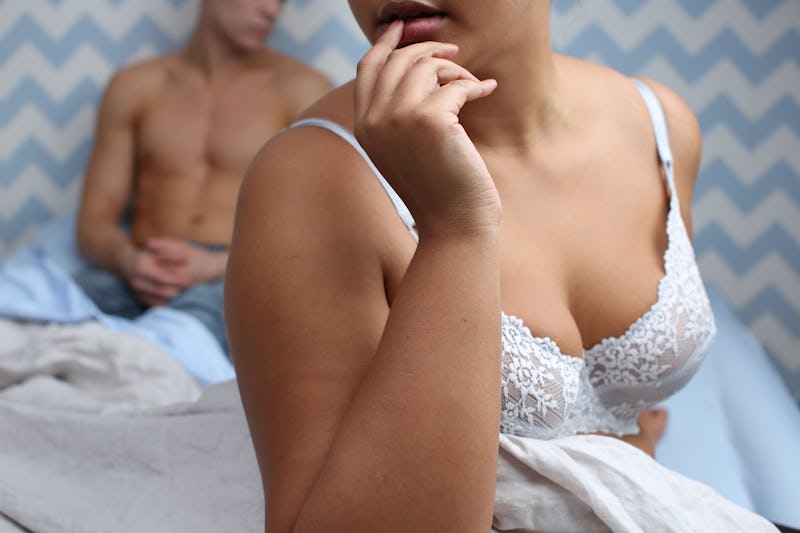 Ashley Batz for Bustle
If you're wild about your partner in every other way, having no sexual chemistry in a relationship can be a major letdown. It may feel as if your sex life is doomed, but it doesn't have to be. A great sex life is something you can work toward, no matter where you started off.
"Having a great sex life and off-the-charts sexual chemistry really means that both you and your partner have compatible needs for sexual frequency, sexual style, that your anatomy is compatible, and for many people, having some degree of emotional connection also factors in to sexual chemistry," Stephanie Wijkstrom, MS, LPC, NCC, certified counselor and founder of Counseling and Wellness Center of Pittsburgh, tells Bustle. "The first steps to having a great sex life don't actually start in the bedroom, at least not when sex is coupled with a long-term relationship."
Many couples start off with sexual chemistry and then lose it as time goes on, Wijkstrom says. Just as these couples can get the spark back if they work on it, couples that didn't feel that much of a spark to begin with can attain one if they desire. Here are some things to do if you don't feel as strong a sexual connection with your partner as you'd like, according to experts.