If You Fixate On These 7 Things, You May Have High-Functioning Anxiety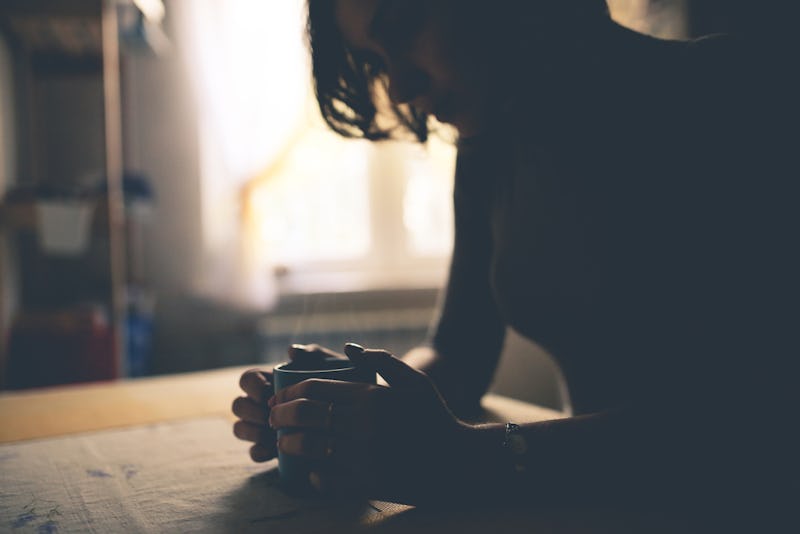 Natalia Lebedinskaia/Shutterstock
High-functioning anxiety isn't any less distressing than other forms of anxiety, but those who deal with this form of anxiety find ways to function in daily life despite their anxious thoughts. Because of this, the symptoms of high-functioning anxiety often involve particular thought patterns, like fixations. And while everyone fixates on something every once and a while, certain fixations may be particular red flags. The obsessive thoughts about certain anxiety triggers may feel normal for you in high-stress situations, but many of these fixations can be a product of an anxious brain.
"High-functioning anxiety tends to migrate into fixations on certain things because our anxious feelings have to be channeled somewhere that isn't too limiting to our daily life function," trauma therapist Shannon Thomas, LCSW, author of Healing from Hidden Abuse, tells Bustle. "Our subconscious attempts to make us feel 'safe' and funneling our anxiety to one or two fixation areas can give our mind something to chew on and not be anxious about every single thing."
While fixation may try to tell you it's a way of being in control, it can actually knock you off balance by being upsetting or stressful. Here are seven things that fixating on can be a sign of high-functioning anxiety.