The 5 Zodiac Signs Most Likely To Want To Get Back Together With An Ex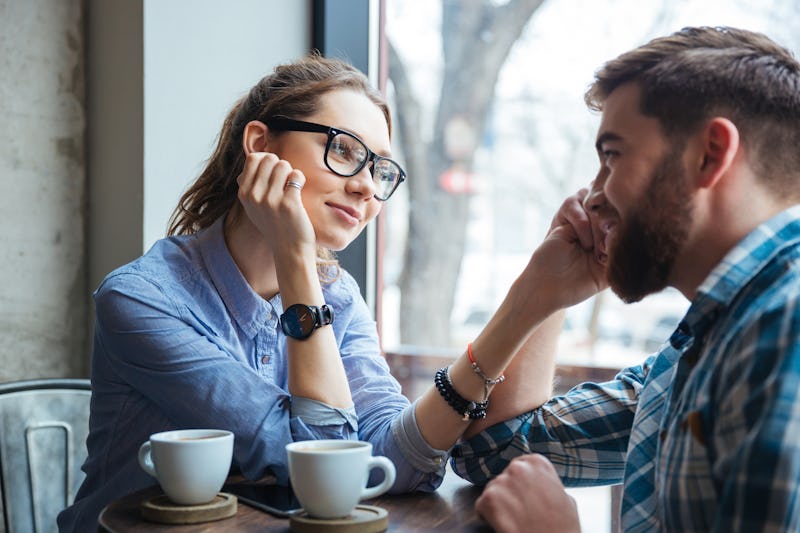 Shutterstock
Some people can end a relationship, move on, and never look back. Then there are those who tend to linger on exes, and may even ask for another chance. If you're looking to get back together with a Water sign, there's good news. According to astrologers, Water signs are most likely to come back after a breakup.
"Water signs (Cancer, Scorpio, and Pisces) are considered to be the most sensitive, introspective, and empathetic of the elements," Hannah Piper Burns, astrologer and host of the "Stars and Roses" podcast, tells Bustle. "Those traits can definitely point to someone who lingers on an ex."
All three Water signs are very in tune to their emotions. They have no problems diving in deep and letting themselves feel. But Pisces, in particular, has a harder time moving on than most. According to Burns, while Scorpio "the scorpion," and Cancer "the crab," both have hard outer shells, Pisces doesn't.
"Whether you believe Pisces is ruled by Jupiter, the great expander or Neptune, the great dissolver, neither of those verbs signify 'boundaries,'" she says. "That can make it difficult for Pisceans to accept endings as final. They're old souls who are quick to forgive."
It's important to remember that when you're dealing with astrology, Sun signs can tell you something, but not everything. So as Burns says, you also want to look at where these signs play out in other areas of someone's chart.
So here are the zodiac signs that may come back to you after a breakup, according to astrologers.