If You'll Miss 'One Day At A Time," Read One Of These 11 Books About Latinx Families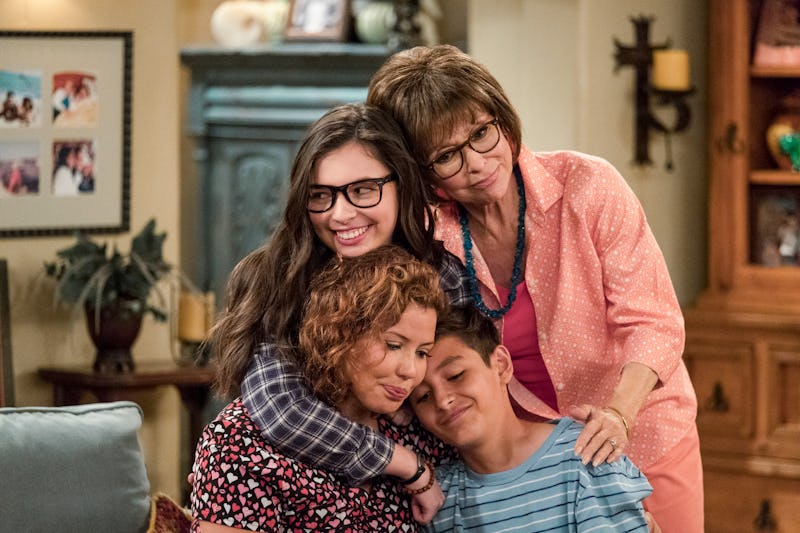 Adam Rose/Netflix
It's official: On Thursday, Netflix announced the cancellation of One Day At A Time after three seasons, and fans are mourning the loss of the lighthearted-yet-revolutionary series about a Cuban-American family.
Latinx people don't often see themselves or their families represented in mainstream media. Besides The CW's Jane the Virgin, there is no other family show currently airing on an English-language network that features a primarily Latinx cast. (The America Ferrera-led Ugly Betty, which aired on ABC between 2006 and 2010, is a notable predecessor.)
Luckily, though, there are numerous books written by Latinx writers about Latinx characters and families that might just fill the One Day At A Time-sized void in your life. While not all of the 11 books below could be classified as comedies, most of them tackle complex issues with the same grace and compassion as One Day At A Time. In these books, you'll meet characters who are navigating complex family dynamics, protagonists who are straddling the line between two cultures, and people who are dealing with mental health issues, single motherhood, and so much more.
Some of these book will make you laugh, most of these books will make you cry, and all of these books will remind you that Latinx stories are a crucial part of American culture: