If Your Body Has These 7 Reactions, You May Not Want To Drink Alcohol At Night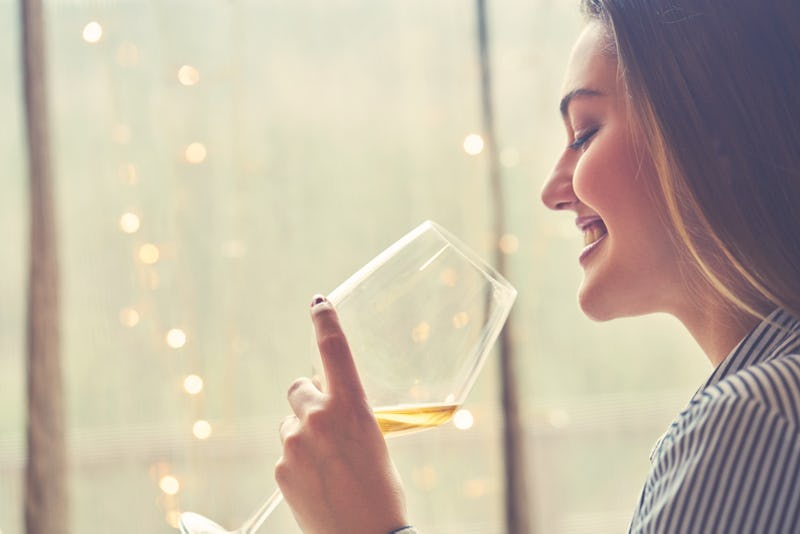 fotoinfot/Shutterstock
There's nothing like unwinding with a glass of wine after a week that never seemed to end. But you might want to re-think that late night drink if you're noticing that you aren't feeling great the next day. Experts say that the effects of drinking at night are something to consider if your body has specific reactions. Beyond the pesky hangover, drinking excessively in the evenings can affect your body in ways that will have you passing on that night cap.
The National Institute on Alcohol Abuse and Alcoholism reports, "According to the 2015 National Survey on Drug Use and Health (NSDUH), 86.4 percent of people ages 18 or older reported that they drank alcohol at some point in their lifetime." Chances are you've encountered a drink or two in the evening after work and through the weekend. But when is it time to stop?
Drinking later into the evening is when your body could experience reactions. Listen to your literal gut. Registered nutritionist Liz Wyosnick, MS, RDN tells Bustle, "For many people, that one glass of wine with dinner may provide pleasant, and relaxing relief, but saying yes to a second glass of wine may disturb sleep significantly. What's more — the premise of a 'nightcap' is false. The alcohol late in the evening may help you fall asleep, but not stay asleep." Drinks too late can result in your body not getting the crucial regenerative rest it needs. And that can lead to a slew of other reactions that indicate you shouldn't be drinking in the evening.