If Your Partner Can't Do These 11 Things, Experts Say They May Struggle As A Parent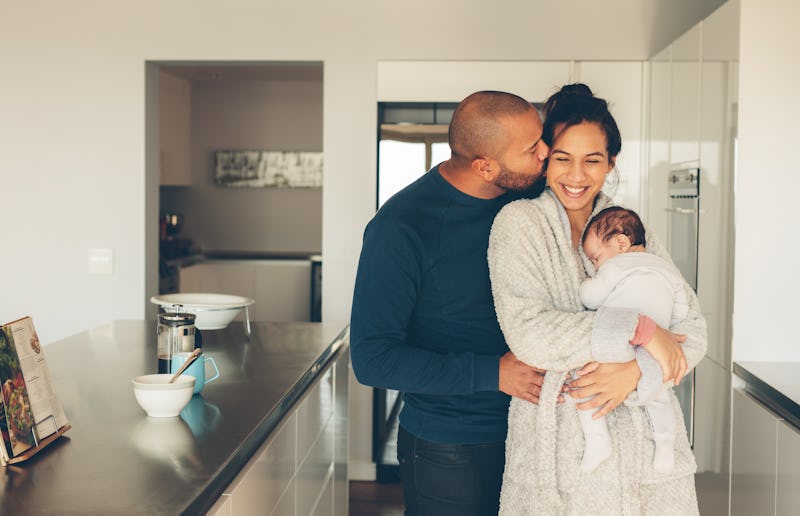 Jacob Lund/Shutterstock
While you it can be tough to predict whether or not your partner will be a good parent, you can keep an eye out for certain clues, in order to get a better idea. If, for example, your partner isn't the best at putting other people first, they might have a hard time doing so with future children. And since empathy and selflessness are important when raising a kid, that could be a sign they'll struggle.
It's important not to get too down on each other, though, or assume the worst. "Truth be told, no one knows exactly how they're going to be as a parent until they actually are one," therapist Michelle Terry, MA, LMHC, tells Bustle. And anyone can be motivated to change and grow, in order to rise to the occasion.
If you're interested in getting an even better idea, you can try putting yourselves in parenting-like situations to see how your partner interacts directly with children, Terry says. You might want to babysit, hang out with younger relatives, or even take care of a friend's dog.
Keep in mind, though, that these situations still won't compare to what it'll be like with your own kids on a daily basis, Terry says. If you're worried about the future, you'll want to talk to your partner about it, and also chat about any of the qualities listed below. Because if they aren't able to do these things, experts say it'll definitely be something worth working on if you want to have kids in the future.