If Your Partner Doesn't Do These 9 Things After One Year, They Aren't Soulmate Material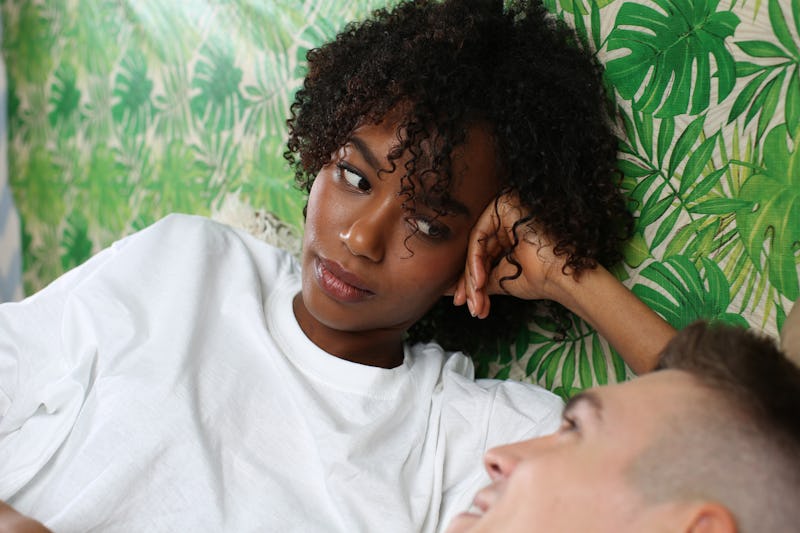 Ashley Batz/Bustle
While there's no right or wrong when it comes to timing in relationships, you might be able to answer "Is my partner 'The One'?" after the first year of being together. "Just like a good wine, relationships should get better with age," Kac Young, PhD, ND, DCH, counselor and author of 21 Days to the Love of Your Life, tells Bustle. So if your partner is talking about the future, introducing you to their family, etc., it's definitely a good sign.
But if they don't seem to be moving in a forward trajectory, or you haven't passed certain milestones as a couple, it might be a sign your partner isn't as invested in the relationship as you'd like them to be. Or, that they might not be a "soulmate" type of partner who you'll be with long-term. To find out, you'll need to chat, have a heart-to-heart, and see if you can get on the same page.
It's important, though, not to get too hung up on the 12 month mark. "Not all couples reach these milestones after year one," Joshua Klapow, PhD, clinical psychologist and host of The Kurre and Klapow Show, tells Bustle. "For some it takes two to three years, or even longer. But after a year, measuring your relationship against these benchmarks is important if you are looking for a life partner." If you're not with the right person, experts say you'll likely notice them not doing some of the things below.